Final Fantasy XIV director and producer Naoki Yoshida today confirmed the prices for the new job-class boosting items that will be rolled out in the game's new Stormblood expansion.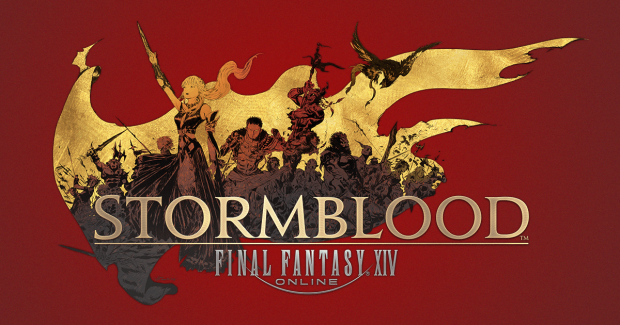 Final Fantasy XIV: Stormblood will feature specific convenience items that let users skip key parts of the game as well as single-boost potions that instantly raise a single job to max level. These conveniences items are labled as "Tales of Adventure" and will be sold on the game's Mog Station storefront, which allows players to buy in-game cosmetics for real money. These new job potions represent the first step in selling items that have a clear affect on the game.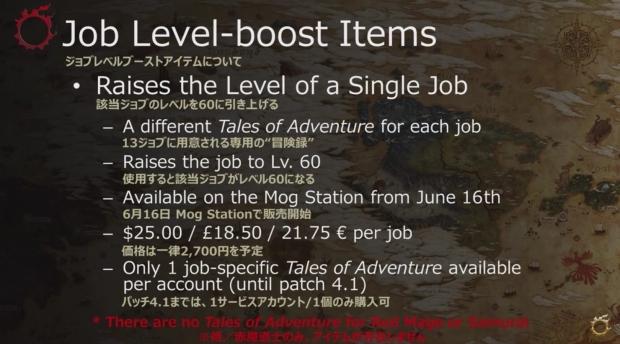 The game's new job-level boost items, called Tales of Adventure, will cost $25, will be released on Jun 16, and can only be used to increase a single job to level 60. Yoshi-P confirms that there will be different Tales of Adventure for each job, so you'll have to buy them individually at $25 a pop to level up all your jobs to max level (if you wanted to skip the game, of course). But that doesn't matter because players will only be able to buy one Tales of Adventure job-boost per account until Patch 4.1 rolls out.
The new $25 Tales of Adventure job boost will also include a full set of level 60 gear, completes all job quests, unlocks all job actions, and gives players access to the Hall of Novices which will teach them how to play and use their jobs accordingly.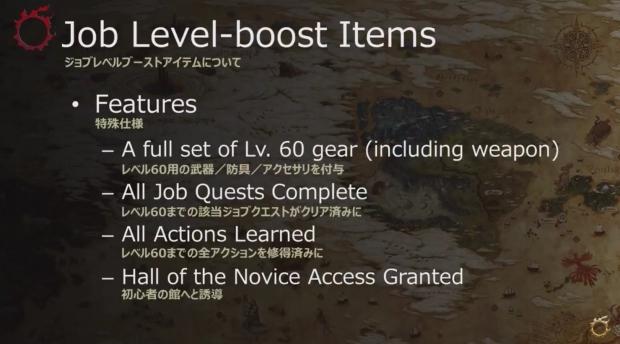 Yoshi P iterates that these convenience items are for gamers who want to jump in right away and play with their friends, and doesn't shy away from the pricing scheme.
"If you wanted to play Stormblood right away but are brand new, then you'd purchase Tales of Adventure Heavensward (which costs $25 to skip all the way to Stormblood) as well as whatever job you'd like to play and do the level boost for that, so the price of those two items together would be about $53," he said during the live stream.
So with Stormblood's $40 expansion coupled with the ~$53 surcharge for the convenience items, and the $14 for a single month's subscription, the full cost of jumping into Stormblood right away would be about $107 or so.
"I did want to bring up a certain point. After the different discussions as well as referencing some of the other games on the market, for the people who gravitate towards utilizing these items and joining up with their friends so that they can go in and be caught up right away are typically the people who make these purchases," Yoshi P said during the livestream.