Square Enix drops Hitman dev IO Interactive
Square Enix spends $43 million to break away from Hitman developer IO Interactive.

Published Thu, May 11 2017 2:32 PM CDT
|
Updated Tue, Nov 3 2020 11:55 AM CST
Square Enix today announced that it will be breaking away from Hitman developer IO Interactive, but the publisher will still retain the ownership of the Hitman franchise.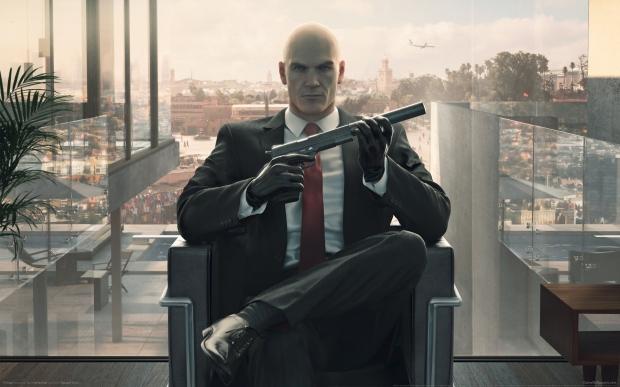 Square Enix spent $43.05 million (4.989 billion yen) to de-couple itself from IO Interactive, which used to be a wholly-owned subsidiary of Square Enix. Essentially the publisher carved a piece of itself off to make it more lean and profitable, shedding IO Interactive for undisclosed reasons, however we think it's because Hitman 2016 didn't perform to Square Enix's expectations. The publisher's statement is a bit confusing, but it seems to indicate that Square Enix made an agreement with IO Interactive to terminate their business contract, and paid the studio part--or all--of the $43.05 million in "extraordinary loss of income." Note that extraordinary in this sense is used as "uncommon or irregular," not to denote size or value.
"To maximize player satisfaction as well as market potential going forward, we are focusing our resources and energies on key franchises and studios. As a result, the Company has regrettably decided to withdraw from the business of IO INTERACTIVE A/S, a wholly‐owned subsidiary and a Danish corporation, as of March 31, 2017," Square Enix said in a statement.
"This decision has resulted in booking of the extraordinary loss amounting to 4,898 million yen, including disposition of the content production account related to the business and impairment loss of intangible assets, in the financial results for the fiscal year ended March 31, 2017."
Square Enix says it is currently in talks with new investors to secure investment to make up for the $43 million loss. From the wording in the statement, I do not believe Square Enix will pursue investments for IO Interactive, especially since the company is no longer involved with Square Enix.
I also believe that Square Enix isn't actually selling IO Interactive, and the $43.05 million is a kind of settlement given to the company for terminating its business contract and relationship with the publisher. If anything, Square Enix would sell the Hitman IP, not the studio itself.
"As a result of this the Company started discussions with potential new investors and is currently in negotiations to secure this investment. Whilst there can be no guarantees that the negotiations will be concluded successfully, they are being explored since this is in the best interests of our shareholders, the studio and the industry as a whole," Square Enix's statement concludes.
Earlier this year we reported that IO Interactive is developing a new IP with Unreal Engine 4, possibly for the Nintendo Switch. It'll be interesting to see whether or not this IP will be cancelled, but it's highly likely given the project was most assuredly being made under Square Enix's label.
Sadly, this leaves Hitman's future up in the air. Square Enix has already put the Deus Ex franchise in limbo following the soft performance of Deus Ex: Mankind Divided, and now Hitman joins the franchise in purgatory.
Related Tags