Bandai Namco proudly emblazoned its namesake icon onto its debut slot machine, the West's favorite gambling tradition.
Japanese people love gambling on pachislot and pachinko machines: pachinko is a massive billion-dollar industry for Japanese game companies like Bandai Namco, SEGA, and Konami. In fact, SEGA made $1 billion on pachinko alone in a nine-month period. But in the West, especially in the United States, slot machines reign supreme. Keen on tapping this rich vein of ever-flowing cash, Bandai Namco is bringing slot machines to casinos in Las Vegas starting with the PacMan Wild Edition cabinet.
"PacMan once took the arcade world by storm and was recognized by Guinness World Records as the "Most Successful Coin-Operated Arcade Game", and now the series is back to take to the world as a casino cabinet," the publisher said in a press release.
I have no doubt in my mind that the PacMan video slot machine will be a huge hit for Bandai Namco, generating a nice flow of overseas cash. However, I don't think anything can top pachinko and pachislot...that business is massively lucrative and shows no signs of slowing down. The amusement gaming division is incredibly important for most major Japanese publishers and games companies--so if anything ever happens to the gambling business, we could see the games industry burst at the seams.
Read Also:The 'Father of Pac-Man' Masaya Nakamura dies at 91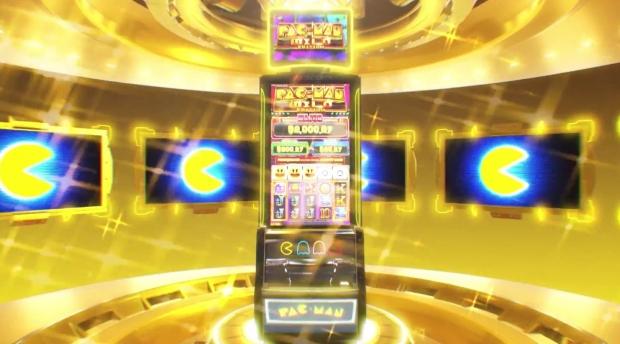 "We are making our entry into the casino gaming market, focusing on North America, and places like Las Vegas, the home of entertainment. With our IP and our worldview, and the knowhow we have accumulated as a game developer we hope to use PacMan as a starting point to kick off casino game cabinets more vibrant than ever before. We are also aiming to bring BANDAI NAMCO Entertainment's ideas to the people of the world through our casino cabinets by working to release them in even more regions around the world," said Yoshiyasu Horiuchi, executive officer of Bandai Namco's amusement division.
PacMan Wild Edition will be ready to gobble up your cash in Summer 2017.