'Star Wars: Rebels' unveils final season trailer
'Rebels' season four looks to take the series out with a bang.
Published
0 minutes & 57 seconds read time
'Star Wars' fans looking to get their next fix following the reveal of 'The Last Jedi' teaser trailer can look no further than the newly released trailer for the fourth season of the animated hit 'Rebels', which Director Dave Filoni has revealed will be the show's last.
Over the last three seasons, the show has gone to critical and fan acclaim, bringing back beloved heroes and villains such as Darth Vader, Grand Admiral Thrawn, Obi-Wan Kenobi and Darth Maul, and has ascended it's animated origins and taken on some dark themes. The final season is promising to end the series with a bang, and hints at some wider ramifications for the film series. During a panel at 'Star Wars' Celebration, Filoni says that "Star Wars Rebels will be the complete journey that it was meant to be from the very beginning. We all felt that the time was right and that the characters were at a point where their story, and their destinies, should finally be revealed. We deeply appreciate all our fans who have journeyed with the Ghost crew, and I promise season four will be like no other."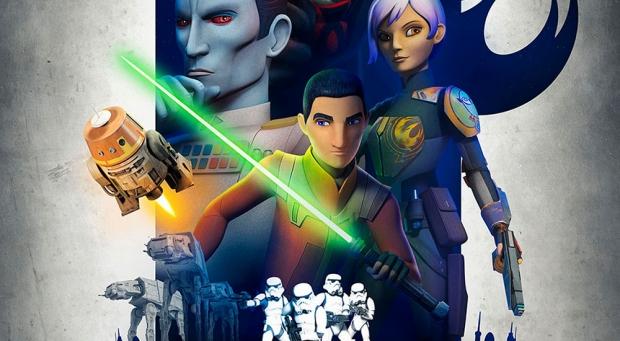 'Star Wars: Rebels' returns to screens in September.
Related Tags