Project Scorpio reveal confirmed for Thursday
It's official: Microsoft's 'monster' 4K console will be revealed this Thursday.

Published Tue, Apr 4 2017 10:37 AM CDT
|
Updated Tue, Nov 3 2020 11:56 AM CST
Eurogamer's Digital Foundry has confirmed that it will reveal Microsoft's new 4K-ready Project Scorpio console on Thursday, April 6 at 9AM EST (6AM PST).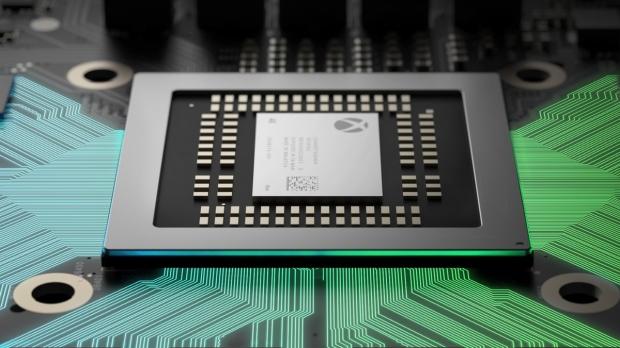 In a rather bizarre move, it appears that an independent publication will reveal a big-name console rather than the company who made it. Eurogamer's Digital Foundry will have an 'exclusive reveal' for Project Scorpio, and we're not sure if Microsoft will also reveal the system's specifics.
In any case, Thursday will be one of the most important days in Microsoft's history. What Digital Foundry has to say about Project Scorpio could make or break the system's appeal. Can the 6TFLOP console really do native 4K gaming? Is it capable of 4K 60FPS? Will gamers have to download huge 4K asset packs that bloat out install sizes of games to insane proportions? What specs is Scorpio packing--is it Vega, or Polaris, or a mixture of both? Does it rock AMD's new Ryzen CPU?
All of these questions and more should be answered in specific, explicit detail, and we expect a thorough analysis from Digital Foundry.
Read Also: Project Scorpio 4K gaming: what you need to know
Project Scorpio confirmed specs:
6 TFLOPs of performance

320GB per second memory bandwith

8 CPU Cores
Project Scorpio Hardware Predictions:
CPU: 8-core Zen CPU
GPU: Based on a highly-customized form of AMD's new 14nm Polaris and/or Vega architectures to hit native 4K gaming
RAM: 12GB of GDDR5 unified system memory clocked at 320GB/s
Still, though, this is a strange move on Microsoft's part. I'd like to think the company that actually designed the console could adequately explain technical specifications and features without having to rely on third-party tech websites to speak for them.
Reports indicate that Project Scorpio's final name will be "Xbox One X" and will cost $450 for the base 1TB model.
Click here to read everything we know about Project Scorpio so far.
Everything we know so far about Project Scorpio:
Related Tags