Dark Souls is finished. Wrapped-up. Kaput. Game over. But there's a small ember of hope flickering in the franchise's ashes that could one day ignite a roaring bonfire. If, of course, From Software supplies the fuel for the raging inferno.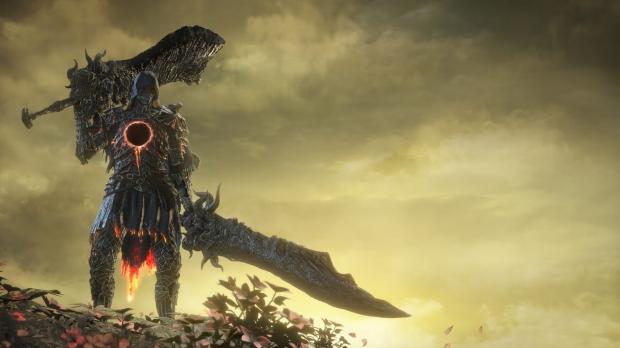 As we reported back in 2015, Hidetaki Miyazaki, the godfather of the Souls series, considers Dark Souls 3 to be the "big closure of the series." Dark Souls 3's Ringed City DLC signifies the end of an era of death, rolling, git gud memes, and sunbro worship: Dark Souls is officially over.
"Dark Souls series is completely done as of DS3: The Ringed City," Miyazaki recently said in an interview with Japanese games magazine Famitsu.
But the dev offered a faint glimmer of hope to die-hard Souls fanatics. "At least for now we don't have any future plans for it."
So what is From Software currently working on?
We're pretty sure the Dark Souls devs are making a new Armored Core game, and something for PlayStation VR. The studio has confirmed they're working on multiple projects in the past.
"As president of From Software, I am planning to launch several new projects. I can't quite specify exactly what they are. Those could be something sci-fi, but you'll have to stay tuned for more about that in the future," Miyazaki said in a past interview. "I believe that From Software has to create new things. There will be new types of games coming from us."
Fast-forwarding to the future, Miyazaki teased a few more tidbits about the new games in the Famitsu interview.
"Currently working on a number of games that should be interesting. We're not concerned about whether they resemble DS or not," the dev concluded.
Maybe Bloodborne 2 is one of those projects? Hey, it's technically not a Souls game...
Hidetaka Miyazaki: Dark Souls series is completely done as of DS3: The Ringed City. At least for now we don't have any future plans for it. pic.twitter.com/M3LlZ1gTHB

— 黒凧 BlackKite (@bk2128) March 28, 2017
Miyazaki: I dont think I've implemented all I wanted. Each Dark Souls games have their own mistakes but I think overall its a blessed series pic.twitter.com/fzp1hCDZrf

— 黒凧 BlackKite (@bk2128) March 28, 2017
From Miyazaki: Currently working on a number of games that should be interesting. We're not concerned about whether they resemble DS or not. pic.twitter.com/7mMcF26qsL

— 黒凧 BlackKite (@bk2128) March 28, 2017