UPDATE: Warner Bros. has confirmed that "players who purchase Lego City Undercover on Nintendo Switch at retail do not need to download the game to play."
The publisher didn't explain why the game's box says an internet connection is required, nor did they comment on the "13GB storage required for downloads" section on the box.
Original story is as follows.
Physical games for Nintendo's new Switch console-handheld hybrid come on cartridges, not discs, and don't require users to install games to the device. But Warner Bros. is apparently keen on smashing this advantage with Lego City Undercover.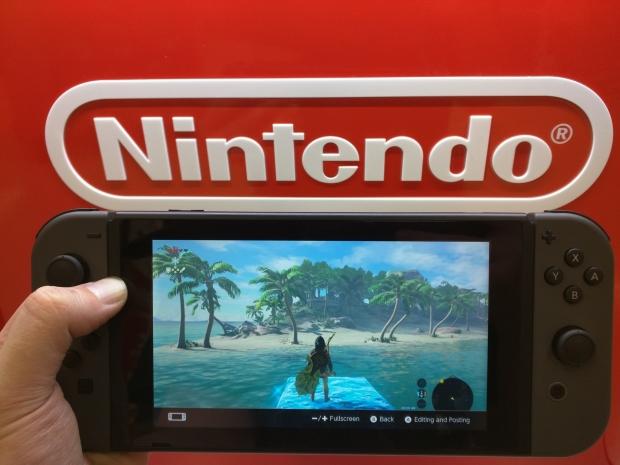 With PS4 and Xbox One both requiring you to install 50GB+ disc games, the Switch gives gamers a much-needed reprieve with its cartridge-based system. The Nintendo Switch's physical games are often lightweight ports that sit comfortable on teeny cartridges, offering self-contained games that don't need to be installed onto the system. Since the Switch only has 25.9GB of usable space this is a great move. But Lego City Undercover breaks this golden rule.
Lego City Undercover's full game isn't on its $59.99 cartridge: the game requires you to download "up to 13GB of storage" to your Switch even when you buy the physical cart version. The box flat out says internet is required to play the game, despite Nintendo's efforts to make all singleplayer Switch games self-contained experiences.
Since Lego City Undercover is listed at 7.1GB on the Switch eShop, and the Wii U port clocks in at 19GB, this suggests Warner Bros. split the game across the two digital and physical formats.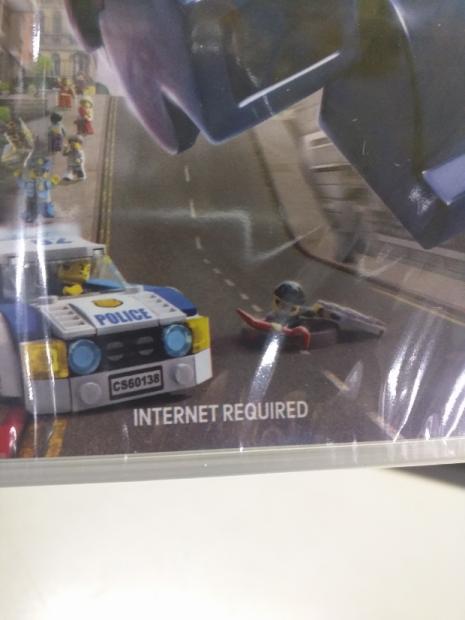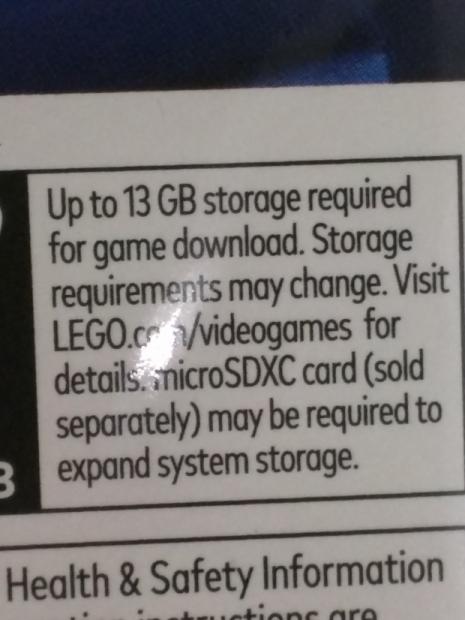 Why would Warner Bros. do this?
Thanks to Dragon Quest Heroes I & II we know that Nintendo Switch cartridges can hold up to 32GB of flash data, so why not just put everything on the cartridge like a sane publisher would?
Read Also: Nintendo Switch Review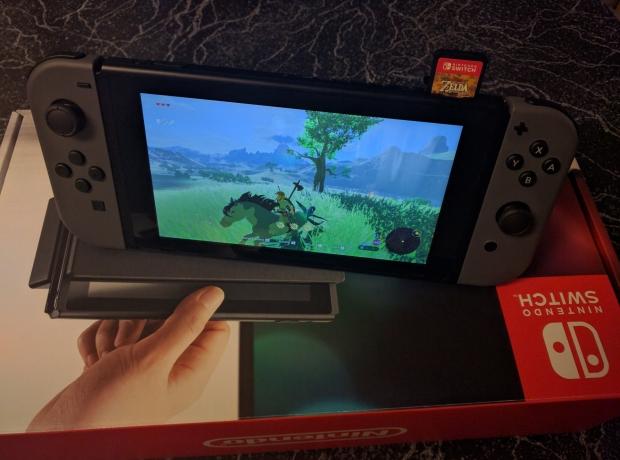 It might come down to simple cost.
The higher the flash capacity, the more expensive the cost. Nintendo Switch carts can't cost that much to make, but Warner Bros. might be keen on making as much profits as possible. Note that the Wii U version of Lego City Undercover can be had for $20 or so, but the Switch version will sell at the full $59.99, even with its forked install.
If this is true, then Nintendo Switch cartridges are made in various capacities and sizes rather than one size fits all. For example, Switch carts could mirror traditional flash drive capacities and come in 4GB, 8GB, 16GB and 32GB flavors. Remember the Switch cartridges are custom proprietary flash media so their manufacturing could cost more than traditional drives...but we guess the cost isn't that much greater.
Rather than selecting the 32GB size, Warner Bros. might've picked the 8GB variant because it's cheaper to make.
It just all depends on the process Nintendo's partners use to make the NAND flash used in the cartridges, and until we know exact details, we'll never know for sure. But you'd be surprised how much it costs to make flash drives.
This could be a big problem for Nintendo and Nintendo Switch owners. How soon until other publishers and developers follow in Warner Bros. footsteps? Will bigger games like Skyrim be forked and require crazy install sizes across carts and SD cards?
Some Nintendo Switch games are already more expensive than other platforms, and now console owners could be inconvenienced even further on a fundamental level.
In any case, it'll be interesting to see what Warner Bros. has to say about this issue. We've contacted the publisher and will update this article if we hear anything back.