Indies on the Nintendo Switch may end up consistently costing more than their PS4, Xbox One and PC ports, especially if the games in question release on a physical cart for the Switch. We discuss some of the reasons this is happening in an effort to put things into perspective.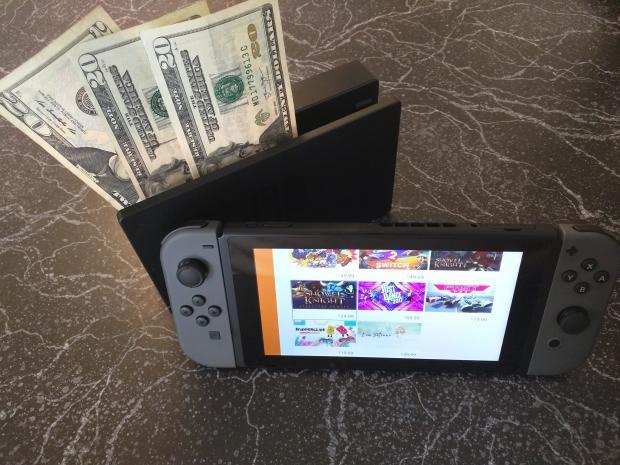 As a Nintendo Switch owner I'm not too happy about paying a premium for games that are cheaper on other platforms. Take Rime, for example: the indie will be $30 on PS4, Xbox One and PC, and $40 on the Switch. This is presumably because Rime is getting a cartridge release on the Switch, but it's also getting a disc release on PS4 and Xbox One. We can only posit the cartridge is more expensive to make then a Blu-ray disc, but it'll also be up on the eShop too for the same price. I think the pricing decision goes deeper than this, though.
As Nintendo's Reggie Fils-Aime confirms, third-party indie developers set the prices for their games on the Switch. "We don't make that pricing decision. When you see those differences in prices, call up that third-party publisher and ask them."
Damon Baker, head of Nintendo's developer and publisher relations, also confirmed this: "If they're granted access into the developer portal and given the tools to develop on Nintendo Switch then they still have the opportunity to release whenever they want, they have the opportunity to price the content whatever they want."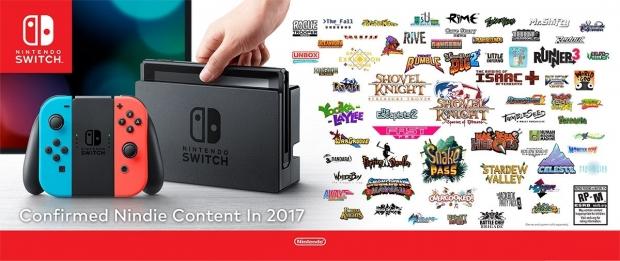 So why would an indie developer choose to price their game at a premium on the Switch? Wouldn't you want to price it fairly as to sell a bunch of copies?
Here are a few reasons why I think indie devs are taking this premium-priced approach:
Triple form factor - The Switch is a unique hybrid meld of three form factors: touchscreen mobile, handheld, and console gaming. So when you buy a Nintendo Switch game, you actually kind of get a cross-buy across at least two of those form factors: you can play the game on-the-go or docked as a console in your living room. Developers likely see this and charge a bit more because of this. However, games like VOEZ are touch-screen only and still cost about $25, but the Google Play version is free.
Physical cartridge costs - As explained by Rime's publisher Grey Box, the costs of cartridge manufacturing, cases and manuals comes into the pricing decision. If an indie game has a physical release on the Switch, it'll likely cost more than its port on other systems, especially it it's physical-exclusive to the Switch.
Visibility and profits - Nintendo says it will carefully curate its list of Nindies on the Switch, releasing them in a staggered pattern rather than flooding the eShop with titles. This means indies will likely enjoy days--or even weeks--worth of visibility on the eShop's top "New Releases" section. With visibility comes the greater possibility of sales, and indie devs sometimes have problems earning money for their games.
Sparse games lineup - Right now the Switch has a very sparse selection of games. Switch owners are kind of starved for content, the same way Xbox One and PS4 players were back in 2013. So if the option option for a new game is a $40 indie, gamers might just bite just so they have something new to play.
Testing the waters - Indie devs may not be sure how much money they'll make on a game. It can be a hefty gamble, and sometimes their creations are priced at what they think is fair. Other times they test the waters to see what will sell and what won't. It's kind of mixed bag of experimentation, but the Switch is a hot new console with hardly any games, so setting a high price tag could mean better profits.
"We set prices for our products based on the costs of development and publishing for each specific platform," Rime's publisher Grey Box told Kotaku and Eurogamer.
Read Also: Nintendo indies: if it's on Steam it should be on Switch
As a Nintendo Switch owner, I'm not too enthusiastic about spending so much on specific games. But at the same time I actually want to play the console itself. I do think Nintendo needs to come in and set some regulations, but it's a risky pursuit: if Nintendo starts capping prices it could scare off indie devs altogether.
And make no mistake: Nintendo absolutely needs indie game developers.
But paying a premium or the so-called "Nintendo tax" to play certain games on the new Switch platform isn't exactly consumer friendly. I definitely understand the rationale that some developers are using to justify these prices, but I'm not always willing to buy them at the prices they set.
If we want anything to change we'll have to vote with our wallets and let developers know exactly how we feel. But remember, this isn't Nintendo's fault: they're just the ringleaders that set up the platform. Developers and publishers are the ones who set the prices.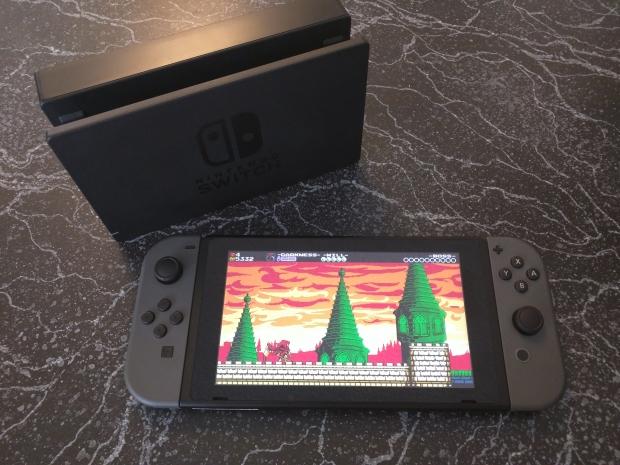 Now I do think Nintendo has a stake in the Nindies offering, but it may not be as direct as we think. If anything, Nintendo just wants to make these games available as little tidbit snacks to occupy gamers in between big triple-A releases like Mario and Splatoon.
As long as the games are actually there and available, it might not matter too much if they don't sell too well. Sure Nintendo wants the games to sell as they likely get a cut of the profits, but it's not going to necessarily hurt them if the games don't sell.
Nintendo currently has 100 games in development for the Switch across 80 developers, and 60 of them are indie games.
"The way we're looking at Switch is this is a complementary platform. If it's on Steam, then there's no reason why it shouldn't be on Nintendo Switch as well," Baker told Games Industry.biz in a recent interview.
"If you want to take that experience on the go, if you want to have a baked in multiplayer experience, this is the system to do it. It's got those points of differentiation, but we're not trying to go head-to-head against any of the other platforms. We just think that if the content makes sense to be over on our platform then it should be on our platform."