Netflix and Hulu coming to Nintendo Switch 'in due time'
Nintendo says it's currently negotiating deals to bring entertainment apps like Netflix, Hulu and Amazon Prime Video to the Switch.

Published Thu, Mar 9 2017 7:12 AM CST
|
Updated Tue, Nov 3 2020 11:56 AM CST
The Nintendo Switch handheld-console hybrid is meant to be a dedicated games device, not facilitate media apps and other forms of entertainment. But at the same time, ancillary features would be nice, and if it's truly a "home console first and foremost," the Switch would do well to have certain concessions like Hulu and Netflix video streaming. And it will--in time.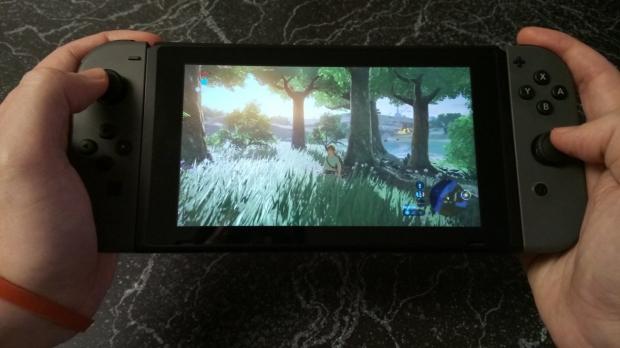 Nintendo America President Reggie Fils-Aime recently confirmed that Nintendo is negotiating with other companies like Neftlix, Hulu, and Amazon to bring their respective media-streaming apps to the Switch. But those apps will come in "due time," and app support isn't a priority for Nintendo. Games absolutely come first.
"We built the Nintendo Switch to be a world-class gaming device, meaning we want you first and foremost to play games on the system and have an incredibly fun experience," Fils-Aime said in a recent interview with The Washington Post.
"We're talking to a range of companies about other services, companies like Netflix, Hulu, Amazon - things that will come in time. In our view, these are not differentiators. What differentiates us is the way you play with the Nintendo Switch and what you can play. And that will continue to be our focus into the future as we continue driving this platform."
Read Also: Nintendo Switch first impressions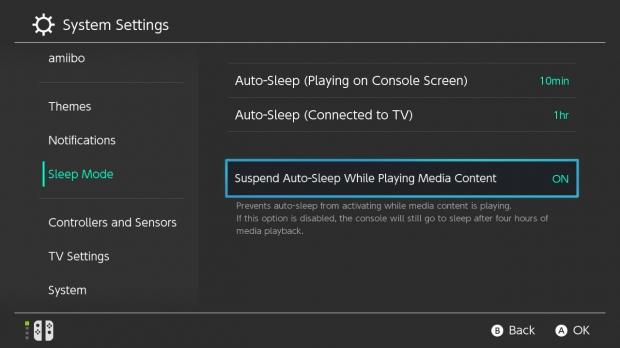 While most consumers are curious whether or not media support will arrive, Nintendo Switch owners have been given a huge clue that media streaming will eventually show up.
There's a specific system setting that keeps the Switch awake when watching media content. Considering the device doesn't yet support any kind of media playback--no video nor music playback is available--this pretty much confirms it'll happen.
The only thing we don't know just yet is when.
But in reality, it's not a big deal that the Switch doesn't support Netflix or Hulu. Most people already own dedicated media streaming devices regardless. And honestly I'm a bit paranoid about constantly using my Switch while it's docked at 100% battery life anyway, so I don't think I'd feel comfortable binge watching whole seasons of BoJack Horseman or Rick and Morty on the device while it's docked at full capacity.
The Nintendo Switch is now available, and keep a look out for more coverage in the coming weeks ahead. We're still working on our Switch review, but for now check out our massive Nintendo Switch content catalog for more info on the device.
Related Tags