This year's Call of Duty game won't take place in space; it'll be a more grounded, traditional and gritty foray into the heart of the franchise and return players back into the mud and blood firefights that made the series popular during its early days. In short, Sledgehammer Games will resurrect Call of Duty to its former glory--and we have strong evidence that the game will take place during the Vietnam War.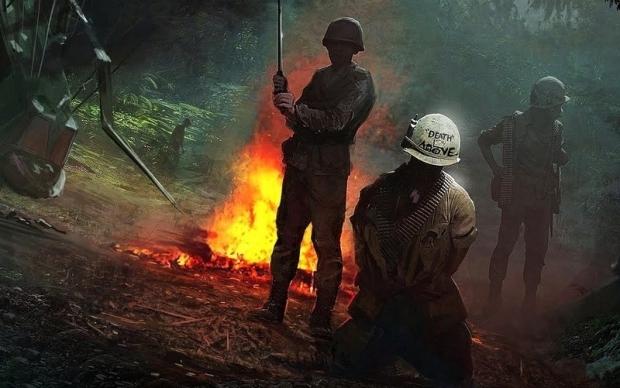 Sledgehammer Games studio head Glen Schofield is extremely excited about Call of Duty 2017, and further teases boots on the ground action: "There's nothing I can say about the game except there are boots and ground and I guess some roots. I hope I can talk soon or I may implode," Schofield said on Twitter.
In fact, the dev says this is the studio's best work yet and gamers will go absolutely nuts when it's revealed: "Nothing to worry about. Wait until we reveal. You're gonna go nuts. Our best yet dude! Man, I'm so psyched to show it...someday."
There's strong evidence that Call of Duty 2017 will be based on Sledgehammer's once-cancelled "Fog of War" game, a gritty and grisly war-torn story set during the Vietnam War. The studio has teased a Vietnam setting on Twitter by posting up pictures of a M1911A Colt .45 pistol, which was used during multiple eras including the Vietnam War.

"Sledgehammer dev Michael Condrey recently shared an image of an older M1911A Colt .45 pistol on Twitter, saying "can you un-see our runner up?" The "runner up" here could be referring to the next "runner up" chapter of Call of Duty, with the M1911A hinting at a variety of different settings.

"This particular pistol saw widespread action in the US Army following 1924 and onward, and was used in World War II, the Vietnam War, the Korean War, and others. But Sledgehammer didn't start developing a Call of Duty game based on these other timelines: only the Vietnam War."
Merry Christmas everyone, hope your day is joyous. Did you see our @SHGames card: https://t.co/c2DvVXW5ju? Now, can you unsee our runner-up? pic.twitter.com/v0cY4TfllD

— Michael Condrey (@MichaelCondrey) December 25, 2016
Activision has confirmed that Sledgehammer Games will shift the franchise from its sci-fi focus into a more "traditional" one, and that core CoD fans will appreciate the new direction.
"Sledgehammer will take Call of Duty back to its roots and traditional combat will once again take center stage," Activision Chief Operating Officer Thomas Tippl said during the company's most recent financials call.
"This is what our dedicated community of Call of Duty players and Sledgehammer Games, which has been developing this year's title, are the most excited about".
We expect Activision and Sledgehammer to reveal Call of Duty sometime after its Fiscal Year 2017 ends on March 31, and probably a formal gameplay showcase at E3.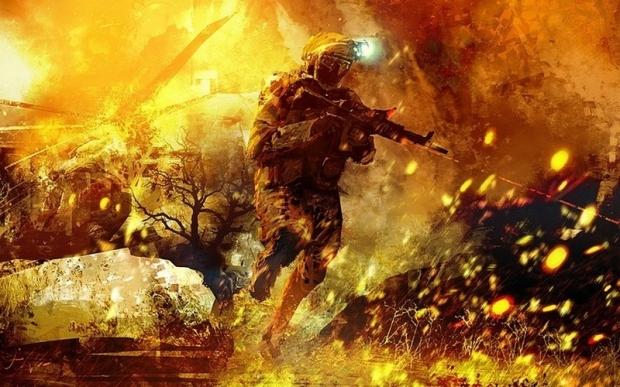 There's nothing I can say about the game except there are boots and ground and I guess some roots. I hope I can talk soon or I may implode.

— Glen Schofield (@GlenSchofield) February 16, 2017
@FaZeJev Nothing to worry about. Wait until we reveal. You're gonna go nuts. Our best yet dude! Man, I'm so psyched to show it...someday.

— Glen Schofield (@GlenSchofield) February 18, 2017