New Call of Duty Vietnam game teased by Sledgehammer
Call of Duty 2017 could be based on the Vietnam War, and be adapted from Sledgehammer Games' cancelled gritty Fog of War game.

Published Sun, Jan 1 2017 4:58 PM CST
|
Updated Tue, Nov 3 2020 11:57 AM CST
Sledgehammer Games, who will likely develop next-year's Call of Duty game, has further teased evidence that CoD 2017 will be set in the past--and it's likely the Vietnam War.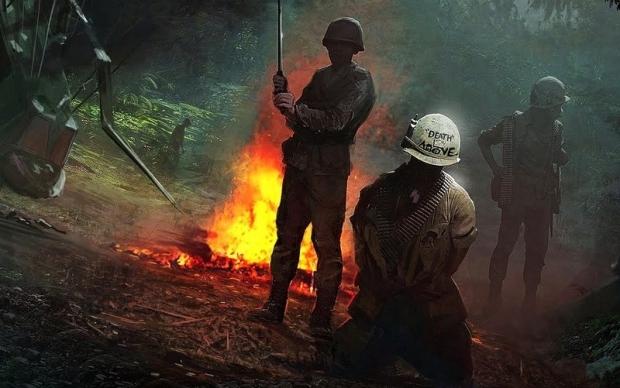 Call of Duty games are typically rotated across three major Activison studios: Infinity Ward, Treyarch and Sledgehammer games. With Infinity Ward having developed Call of Duty: Infinite Warafre, Sledgehammer games is expected to make the next shooter in the series, and we have even more evidence that it'll be based on the studio's scrapped Vietnam War-based Fog of War game.
Sledgehammer dev Michael Condrey recently shared an image of an older M1911A Colt .45 pistol on Twitter, saying "can you un-see our runner up?" The "runner up" here could be referring to the next "runner up" chapter of Call of Duty, with the M1911A hinting at a variety of different settings.
This particular pistol saw widespread action in the US Army following 1924 and onward, and was used in World War II, the Vietnam War, the Korean War, and others. But Sledgehammer didn't start developing a Call of Duty game based on these other timelines: only the Vietnam War.
Merry Christmas everyone, hope your day is joyous. Did you see our @SHGames card: https://t.co/c2DvVXW5ju? Now, can you unsee our runner-up? pic.twitter.com/v0cY4TfllD

— Michael Condrey (@MichaelCondrey) December 25, 2016

Back in 2014 before Advanced Warfare came out, Sledgehammer was working on a unique and super gritty Vietnam War-era third-person shooter called Fog of War. The game was likely based on movies like Fullmetal Jacket, but no official dev videos have been released--just a handful concept art images.
Sadly the game was ultimately cancelled and Sledgehammer was conscripted to make Advanced Warfare--probably the worst Call of Duty to date, at least in my opinion.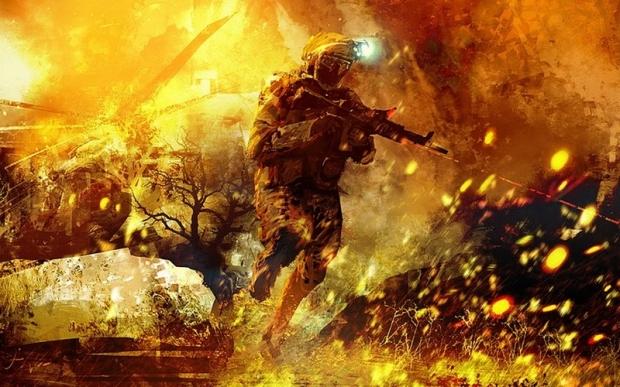 Earlier this year FragHero predicted that Call of Duty 2017 would be based on this cancelled Vietnam War game, and that Sledgehammer would take Fog of War and adapt it into a fully-fledged FPS to soft-reboot the franchise and pull it away from its futuristic path.
Based on this info, we can extrapolate even more meanings from Condrey's Tweet: a new, super-gritty Call of Duty Vietnam game might be coming, and it could restore the franchise to its former visceral glory.
As for the argument that Call of Duty 2017 could be set in World War II instead of Vietnam, it could absolutely happen. Remember nothing has been confirmed or set in stone at this point, but I think that the fact that Sledgehammer already has Fog of War means the game will be based in Vietnam.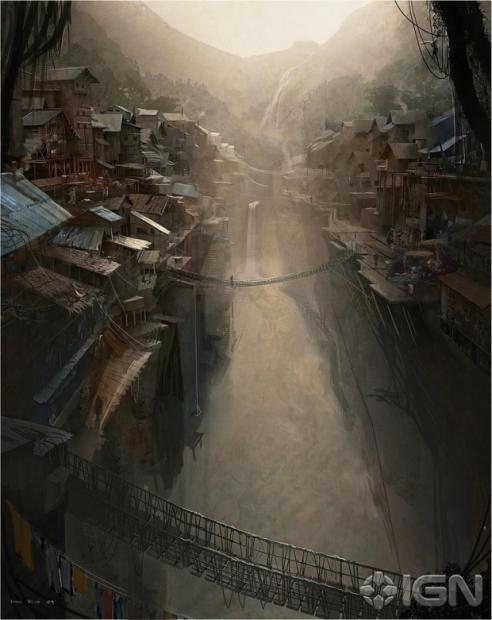 Related Tags