GTA V ships 75 million units, still earning tons of cash
GTA V continues being a huge boon for Take-Two and Rockstar, and GTA Online rakes in tons of cash for the publisher.

Published Wed, Feb 8 2017 1:45 PM CST
|
Updated Tue, Nov 3 2020 11:56 AM CST
Over three years after its original release, Grand Theft Auto V continues to push boundaries and earn serious cash for Rockstar and Take-Two.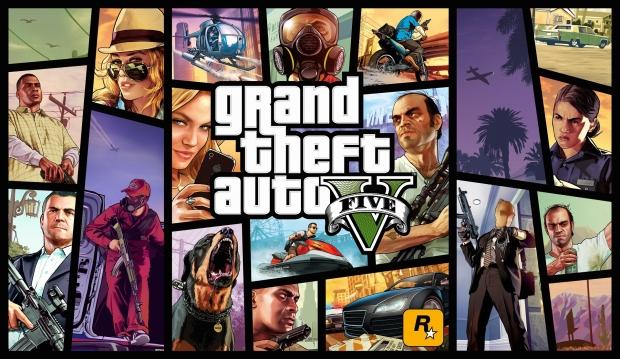 Rockstar Games parent company Take-Two Interactive today revealed their Q3 2017 earnings, and GTA V as well as its online component was a big earner. In fact, Take-Two CEO Strauss Zelnick confirmed that Grand Theft Auto V has sold-in (shipped) more than 75 million units and was the sixth highest selling game on all platforms in 2016.
"GTA V and GTA Online continue to outperform our expectations, as they have in every quarter since their release. GTA V remains the highest rated game of the current console generation with sell-in amounts surpassing 75 million units. According to NPD which combines digital and physical sales, GTA V was the sixth highest selling game in all games on all platforms in 2016," Take-Two CEO Strauss Zelnick said during the company's Q3 2017 earnings call.
The combination of GTA V and Grand Theft Auto Online is quite possibly the most potent money-making earners that Take-Two has in its catalog.
GTA Online's overall engagement and "recurring consumer spending" via in-game microtransactions has significantly affected the company's outlook for the remainder of the fiscal year, and has out-performed expectations on almost every level. In fact, many gamers buy GTA V just to play the online mode, which continues expanding with a number of free updates.
This business model is a key part of Take-Two's current $1.4 billion dollar nine-month earnings, and recurrent consumer spending hit its highest record earnings in the third quarter--up 55%--thanks to GTA Online, NBA 2K virtual currency, and free-to-play mobile games like WWE Supercard.
"In addition, GTA Online continues to deliver growth in engagement and bookings, with a record number of new players in December driven by the ongoing release of new content. During the third quarter Rockstar games supported Grand Theft Auto Online with four significant updates, and has many more planned going forward," Zelnick continued during the fiscal call.
You can read a full report of Take-Two Interactive's third-quarter earnings here.
Related Tags