Croatian Rimac Automobili has already shown their supremacy against Ferrari's LaFerrari, but now they have decided to show what the electric Concept One can do against a Bugatti Veyron, which is still considered the world's fastest production car.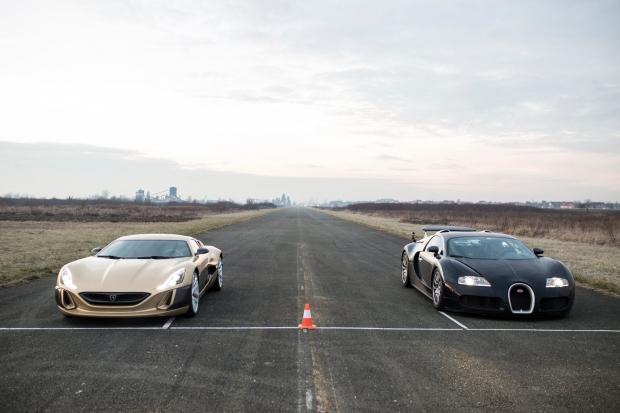 The race took place in Croatia, near the Rimac factory and although the Veyron has 1200 HP and can go up to 431 km/h (268 mph), the Concept One won.
The weather conditions weren't exactly perfect since it was -5 C, so the Bugatti had a hard time to launch properly, and the Concept One was at 20% battery State of Charge, so it didn't have full power available.
It would be interesting to see a longer race between the two or at least a race with perfect conditions for both cars. While the instant torque of electric motors results in a better launch, the Bugatti would probably perform better as the speeds get higher, which you can see near the end of the video when Veyron starts catching up. However, the winner of this quarter of a mile race is Concept One.
The Concept One has a total output of 1088 HP and an acceleration from 0-100 km/h (0-60 mph) in 2.8 seconds. The electric supercar already showed what it could do against the Ferrari La Ferrari and Porsche 918 Spyder.