New Skyrim Script Extender beta targeted for mid-March
In a couple of months, Skyrim mods may hit their full magical potential with a working build of SSE.

Published Thu, Jan 12 2017 2:29 PM CST
|
Updated Tue, Nov 3 2020 11:57 AM CST
The stalwart devs at Silverlock are busily working on Skyrim: Special Edition's own script extender (SKSE), and have announced that a beta test may be available in mid-March.
If you're an active modder of any Bethesda game, especially Skyrim, then you know how important the Skyrim Script Extender is. This utility mod essentially enables mods to hit their full potential. Script extenders helped create some of Skyrim's, Oblivion's and Fallout's most amazing mods.
Now that the Skyrim: Special Edition remaster is out for PC, mods have been upgraded from 32-bit to 64-bit, which completely removes the RAM limit from mods. Now modders have the ability to make some amazing creations, but there's only one problem: the Skyrim: SE script extender isn't ready yet.
Silverlock recently posted an update on SKSE64's progress, saying that: "Skyrim Special Edition has been released, and the original SKSE will not work with it. We are creating SKSE64 for the new 64-bit Special Edition. We appreciate your patience while work continues. Currently we estimate a mid-March time frame for a beta release of SKSE64."
Remember that there are no guarantees that SKSE64 will be ready in March, as the dev cycle is pretty arduous.
Read Also: How old mod compatibility works in new Skyrim: Special Edition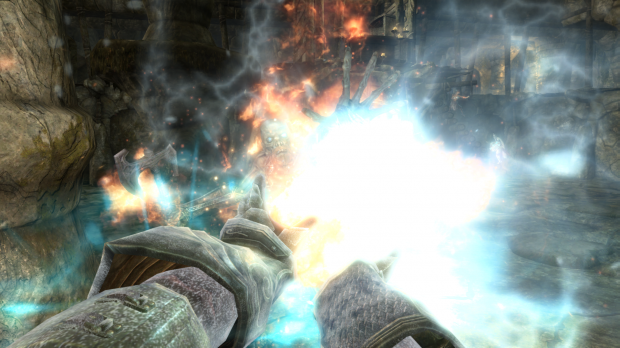 Related Tags