Rinspeed, a Swiss car manufacturer, is famous for its exotic concepts that don't enter into production but attract a lot of attention.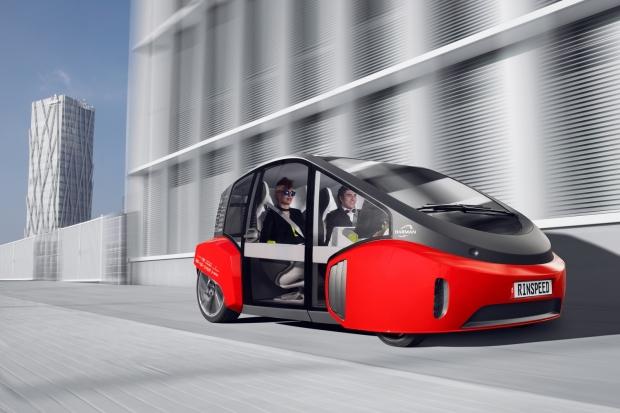 At CES, the company will introduce a self-driving electric car called Oasis that also has a small garden plot behind the windshield. Yes, a garden. I guess if you are stuck in traffic you can plant or water your flowers or something?
With its large glass areas and shrouds on the front wheels, the refined and swift two-seat runabout looks rather futuristic. The company says they found the inspiration for this concept in the famous Star Wars icon R2D2 because their car can also turn on its wheels with almost a zero radius thanks to a special steering angle, two in-wheel electric motors and torque vectoring.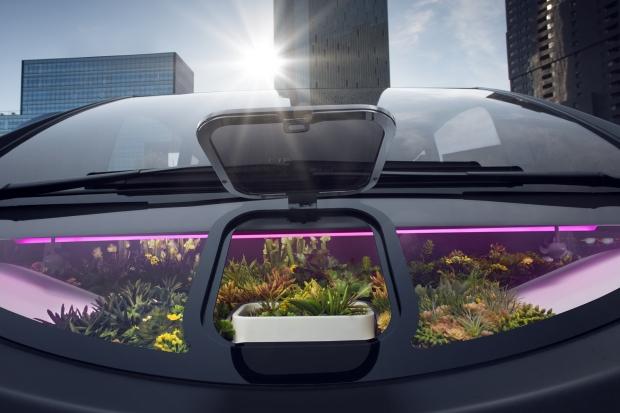 Other than the garden, the inside of the car has armchairs, sideboard, and a TV that provide the ambiance of a living room. But the car can also transform into an office, says the company. The driver uses a slightly curved 5K widescreen display with voice or gesture control that spans the width of the Oasis in front of its passengers. The steering wheel folds flat and thus turns into a keyboard or work surface.
The car thus becomes a self-driving office on wheels, complete with Office productivity software and Skype video telephony with live translation. The personal assistant not only knows which of the occupants is talking to it at the time, but also in what language the occupant speaks. The "Oasis" passengers are able to exchange and share interesting news on social media channels by using swiping gestures
We'll be sure to check out the car at CES and provide you additional info.