The ESA's Trace Gas Orbiter (TGO) arrived in Mars' orbit on October 19th as a part of ExoMars mission. The European Space Agency has now published a video compiled of a series of images taken in November by the TGO.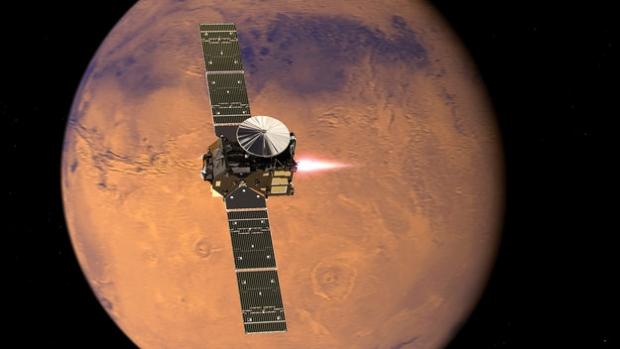 The first image sequence shown was taken at a distance of 5300 km, followed by a sequence acquired during closest approach of 235 km altitude. The video shows the Hebes Chasma region and Arisa Chasmata, which is located on the flanks of a large volcano on Mars named Arsia Mons.
The ExoMars mission will help us get a closer and better look at Mars and its regions, which should be favorable in our plan to colonize Mars.
The TGO was launched in March and arrived at its destination in October. Unfortunately, the second part of the mission, the landing of the Schiaparelli module didn't go as planned and it crashed onto the surface of the Red Planet.