Naughty Dog revealed a new mode for Uncharted 4 last Monday, something that went under the radar for some of us. Let's take a look at what's in store.
The new mode will be available first on PlayStation Experience and to be release to the general public in the mid-December. Naughty Dog described the new mode as "wave-based mode where you and up to two additional friends can take on swarms of increasingly powerful enemies and unique objectives.". Players from the co-op arena of Uncharted 2 and 3 should feel familiar, with the developer added: " From new enemy types and powerful new bosses to a dedicated progression system and expansive upgradable arsenal, Survival is all about strategy, camaraderie, and skill."
This Survival mode will feature 10 maps. You'll need to clear 50 waves of enemies featuring mercenaries, brutes, snipers and hunters that'll be much more equipped as you progress through the game mode. Every 10 waves will pitch you against a boss which will include the all-new Pirate Warlords. It will also feature its own progression system where as you rank up you can earn upgrades for weapons, "new items, such as Survival-exclusive boosters." and exclusive cosmetic items that can be use both in Survival and online multiplayer mode.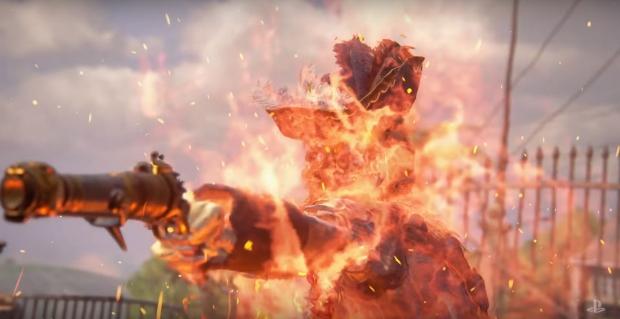 Reaching wave 50 will not be an easy task... with Naughty Dog adding: "you'll need to work your way through objective modes where victory depends on defending a particular area, collecting treasures within a time limit, or taking out marked enemies". It will also feature modifiers in some waves like "only pistols, headshots, or melee attacks do damage to enemies.".
" As you kill the enemies, you will receive in-game cash to unlock and upgrade weapons via arsenal crates spread around the map. You can buy everything from Heavy Weapons, long guns, Mysticals, and more.", they assured. There will be a number of difficulty level but players who complete hard mode will unlock Crushing mode which will certainly test your skills and make you cry in the process.
Let us know what do you think of this new mode and if it will make you crumble under its difficulty down in the comment section.