Final Fantasy XV on PS4 Pro has slight FPS issues?
Final Fantasy XV reportedly has slight FPS pacing problems in a specific area while running on a PS4 Pro.

Published Fri, Nov 25 2016 1:15 AM CST
|
Updated Tue, Nov 3 2020 11:57 AM CST
Reports indicate that Final Fantasy XV played on Sony's new 4K-ready PS4 Pro might suffer a small frame pacing issue while panning the camera in specific areas, possibly negating the additional optimized and graphical enhancements enabled by the console itself.
According to a recent video uploaded by YouTuber deepo, Final Fantasy XV has some noticable camera lag while played on the PS4 Pro. The lag isn't anywhere to be found in the same area while playing the game in the PS4 Pro's normal default PS4 mode. Deepo notes that this small hitch seems to be isolated in the tutorial area only, so there may not be any cause for alarm. Since we don't have access to the game just yet, we can't verify or squash the reports, but this isn't the first time we've seen the PS4 Pro games technically run worse than their PS4 counterparts.
Final Fantasy XV supports Sony's new PlayStation 4 Pro with two modes: Lite Mode (aka Lightweight Mode) which optimizes higher frame rates to ensure 1080p 60FPS, and High Image Quality Mode (aka High Mode) which enables higher fidelity at upscaled 4K 30FPS. The game is set to Lite Mode by default, but players can also reset the game to it's default PS4 mode while playing on the PS4 Pro.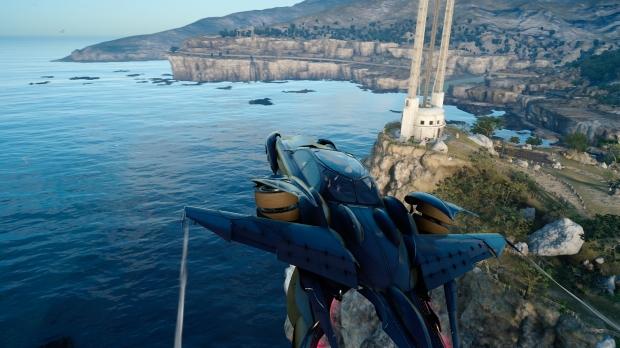 Read Also: PS4 Pro's native 4K games trigger FPS drop
Remember that the PS4 Pro typically super-samples graphics for its 1080p mode, meaning the graphics are actually upscaled to 4K, then downscaled and super-sampled to make base 1080p look much more crisp. We're not sure if Final Fantasy XV's Lite Mode does any super-sampling or not, but if it does, this would likely explain the lag and small FPS disparity.
The PS4 Pro's super-sampling is responsible for FPS hits in specific games like Watch Dogs 2, which actually performs worse on the PS4 Pro than the PS4 in terms of frame rates.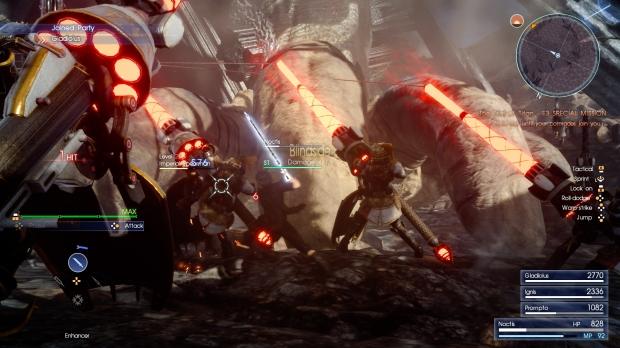 Read Also: PS4 Pro held back by Jaguar CPU, here's the proof
Since game sites are still under embargo for a few more days, we won't be seeing any official analyses roll out on the subject. I wouldn't jump to conclusions too fast, however, as Square Enix has put so much effort into Final Fantasy XV and I don't think they'd ship it out if it had such glaring problems.
Read Also: Final Fantasy 15's day-one update adds new content
Final Fantasy XV drops on November 29, 2016 on PS4 and Xbox One. Sadly we were unable to get a review copy of the game, so our official review will come late.

Original PS4 Specs
CPU: 8 Jaguar Cores at 1.6GHz
GPU: AMD GCN, 18 CUs at 800MHz (equivalent to Radeon HD 7850)
Memory: 8 GB GDDR5, 176 GB/s
PS4 Pro Specs
CPU: 8 Jaguar Cores at 2.1GHz
GPU: 4.20 TFLOPs Polaris GPU
Memory: 8 GB GDDR5, 218 GB/s
PS4 Pro: What we know so far:
Double GPU power over existing PS4 models (roughly 2x AMD Radeon HD 7850)

AMD Polaris GPU support

14nm FinFET SoC likely

CPU with boosted clock rate

Higher memory bandwidth

No 4K UHD Blu-ray player

Launches November 10 for $399

4K resolution upscaling

HDR support

Higher frame rates, improved in-game performance across the board

Plays all existing PS4 games, but not every PS4 game will leverage the new hardware for improved performance

1TB hard drive
Related Tags