Final Fantasy 15's day-one update adds new content
Square Enix details the day-one update for Final Fantasy 15.

Published Mon, Nov 21 2016 2:26 PM CST
|
Updated Tue, Nov 3 2020 11:57 AM CST
Unlike most games of the "next-gen" console gaming era, Final Fantasy 15's day-one update will be entirely optional, but if you choose to grab it you'll enjoy a bunch of nifty extra features.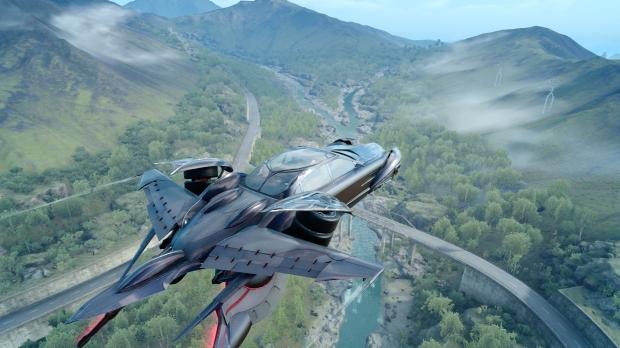 One of the big things that FF15 game director Hajime Tabata was concerned about was making the game run properly without a day-one update. To do so, Square Enix had to delay the game and give the team enough time to fully "master" the main game, which they have done.
Now the studio has taken more time to offer even more optimizations in the form of an optional day-one "Crown Update," which includes free content including scenes that tether Kingslaive and FF15 together, the ability to upload screenshots Prompto takes in-game to Twitter and Facebook, and a number of enhancements and bug fixes.
Read Also: Final Fantasy 15 takes 200 hours to completely beat
Square Enix affirms that the day one update "is the result of some additional time for development since mastering the full game, and provides a variety of updates, minor bug fixes and new features to greatly enhance the overall story and gameplay experience."
Like most game updates, however, older saves that have been converted to the new update version of the game will no longer work with the non-updated base game. The Crown Update will not be required in order to play the game, and digital download versions will come with the update installed automatically.
The upgrade provides enhancements for several elements within the game including:
Improvements to the camera with new options to better assist and track the action in tight space and to improve visibility during battles

New event scenes and scenes from KINGSGLAIVE: FINAL FANTASY XV™ and the "Omen" trailer have also been added to the game to make the story and timeline of events easier to follow for newcomers

The addition of an ability tree for the "Wait Mode" function which improves the strategic element of this feature

Players can obtain the "Beast Whistle" which can be used to call monsters to battle

A wider variety of recipes and fish with an addition of a gallery for completionist players who enjoy collecting items

Implementation of social media support, allowing the photos Prompto takes along your journey to be uploaded to Facebook and Twitter
Final Fantasy 15 releases on November 29, 2016 on PS4 and Xbox One.
Related Tags