Future Ubisoft games won't be carved up by DLC paywalls
Ubisoft is making a radical change to its DLC policy, promising that DLC will no longer be required for the full gameplay experience.

Published Tue, Nov 22 2016 11:16 AM CST
|
Updated Tue, Nov 3 2020 11:57 AM CST
Publishers today love to find coercive and rather strategic ways to push gamers towards DLC and season pass purchases. The main method is carving up the finished game into sections, and only delivering about 70% of gameplay onto the full game and reserving the rest as DLC or season passes. Ubisoft, one of the major players in the season-pass culture, has now pledged to put an end to this scheming business tactic,.

Ubisoft VP of live operations Anne Blondel-Jouin told Games Industry Biz that the company will start selling DLC as it was intended: as additional extraneous content that enhances the full game instead of piecemeal bits of the actual finished game that've been carved out to maximize returns.
"Monetization is something we have to be very careful about, and my team is in charge of that and making sure we find a right balance," Blondel-Jouin said in the interview.
"The key is if it's not adding something on-top of the actual experience of the game, then it is no good. Because you'll be asking for more money for the wrong reasons. Also, if the content is compulsory for the gamers, it's no good as well. It is a way to deliver more fun to gamers, but they have a choice to go for that extra fun or not.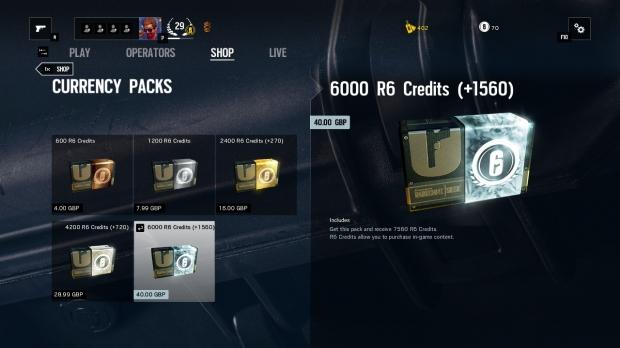 Ubisoft has learned quite a bit from Rainbow Six: Siege's DLC plan, which is a mix of different strategies including microtransactions on top of a season pass. Gamers can choose to keep the base game without any detriment, and aren't pushed to buy new content with coercive tactics like the rather disgusting and heavy-handed strategies employed by Activision and Bungie with Destiny's expansion packs.
We also have games like Halo 5: Guardians that have devolved into casino slot machines thanks to gambling REQ packs, with 343 Industries banking an absurd $1 million with microtransactions in the first two months of it's release.
While Rainbow Six: Siege does have microtransactions, they're entirely cosmetic, but they also fund the free maps just like Halo 5's purchases and even Destiny's, for that matter.
So there absolutely are similarities, but Rainbow Six: Siege doesn't sell you blind grab bags that end up mostly being digital junk, and don't actually have an affect on gameplay--unlike Halo 5's REQ packs, which can quickly and easily turn the tide of REQ Warzone battles.

If you want extra content, you can buy it; if you don't, there's no worry. That's how it should be in every game, and publishers have been getting away with far too much for far too long.
"[This plan] wouldn't work if it was about making it compulsory for gamers. No more DLC that you have to buy if you want to have the full experience. You have the game, and if you want to expand it - depending on how you want to experience the game - you're free to buy it, or not."
"It wouldn't work if it was about making it compulsory for gamers. No more DLC that you have to buy if you want to have the full experience. You have the game, and if you want to expand it - depending on how you want to experience the game - you're free to buy it, or not."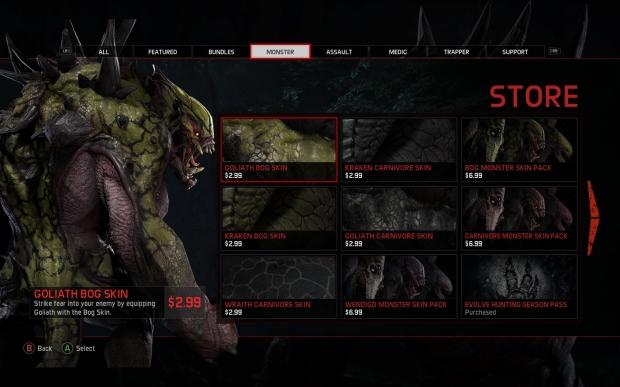 With its massive array of season passes, Evolve was less a game and more an experiment to see what publishers could get away with and how much they could rake in via a fusillade of DLC.
The Ubisoft exec went on to illustrate why the business model isn't sufficient with a simple analogy--albeit gamers have known this for years:
"If I take an analogy of an amusement park, you can go through all the rides, but then you can also go to the shop to buy some food or merchandise or whatever... regardless of whether you spend in the shop, you're still part of the whole experience.

"Nobody is making you buy if you don't want to, but it is another way to have a different entertainment experience.

"If you're with your kids, and there's a toy you want to get, we will make sure it is an extra experience. It won't be the case if you don't buy it then you can't do anything else."
If this actually carries forth, it means future Ubisoft games like the next-gen Assassin's Creed game as well as the plethora of other games the publisher has in the works will adhere to a traditional, non-mandatory DLC roadmap.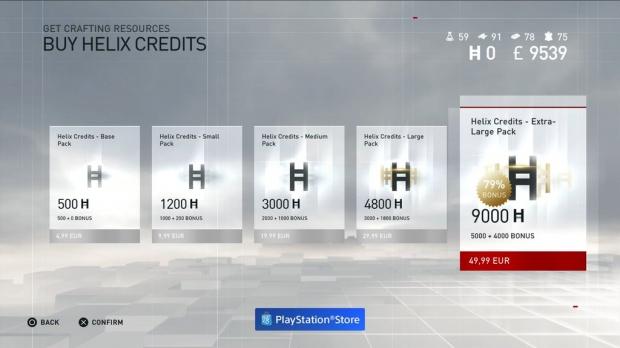 I have to say that this is extremely refreshing, and I hope to see Ubisoft's shareholders and higher-up execs actually embrace this model for future games. DLC can often spin out of control, especially when it comes to season passes, which often open up pre-orders without even finalizing the actual content that's offered in the pass to begin with.
It's great to see Ubisoft realizes that the current DLC trends need a serious overhaul. There's absolutely a market for downloadable content--just like a BioWare's successful DLC add-ons, or Oblivion's, Fallout 3, Fallout: New Vegas, Fallout 4, and so on. Devs and publishers can deliver true DLC packs that expand the game, but they've been nickel and dimeing us for far, far too long.
With any luck, other publishers will follow suit...but I don't think Halo nor Destiny will ever be the same again.
Related Tags