After 115 days in space, they are back! NASA astronaut and Expedition 49 crew member Kate Rubins, Anatoly Ivanishin of the Russian space agency Roscosmos and Takuya Onishi of the Japan Aerospace Exploration Agency returned to Earth after a successful mission aboard the International Space Station.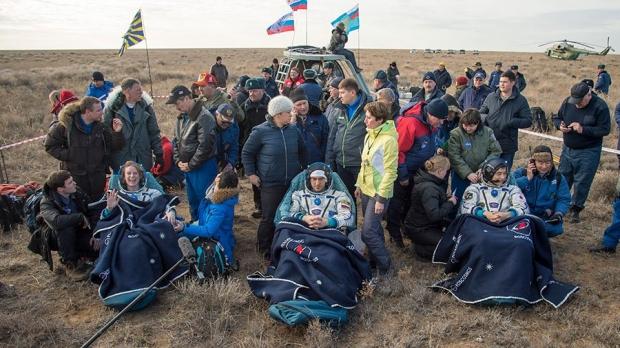 The Expedition 49 crewmates touched down in their Soyuz MS-01 at 11:58 PM EDT (9:58 AM October 30, Kazakhstan time) southeast of the remote town of Dzhezkazgan in Kazakhstan.
TOUCHDOWN! Expedition 49 Returns to Earth at 11:58pm ET after 115 days in space. pic.twitter.com/cfJfwAdHkd

— Intl. Space Station (@Space_Station) October 30, 2016
Rubins and Onishi have each spent a total of 115 days in space during their first mission. Ivanishin now has 280 days in space from two flights.
Kate Rubins became the 60th woman to fly in space and the first person to sequence DNA in space. Together, the Expedition 49 crew members pursued hundreds of experiments in biology, biotechnology, physical science and Earth science aboard the orbiting laboratory.
All three Expedition 49 crew members exit Soyuz spacecraft. https://t.co/C7LVQGQ6Xn pic.twitter.com/40QqxpBIcj

— Intl. Space Station (@Space_Station) October 30, 2016
The trio also welcomed three cargo spacecraft delivering several tons of supplies and research experiments. Rubins was involved in the grapple of Orbital ATK's Cygnus spacecraft to the station in October, and SpaceX's Dragon ninth contracted mission in July. One Russian ISS Progress cargo spacecraft also docked to the station in July.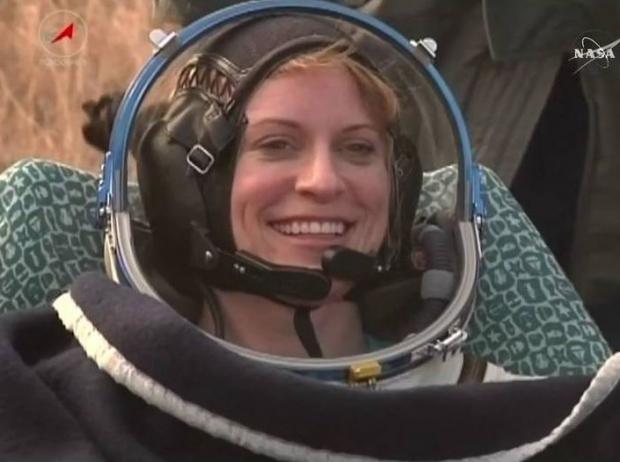 At the time of undocking, Expedition 50 began aboard the Station under the command of NASA astronaut Shane Kimbrough who, along with his crewmates Sergey Ryzhikov and Andrey Borisenko of Roscosmos, arrived at the Station a week ago. The three-person crew will operate the Station for three weeks until the arrival of three new crew members. Peggy Whitson of NASA, Thomas Pesquet of ESA (European Space Agency) and Oleg Novitsky of Roscosmos are scheduled to launch in November from Baikonur, Kazakhstan.