Expedition 49 Commander Anatoly Ivanishin of the Russian space agency Roscosmos, and Flight Engineers Kate Rubins of NASA and Takuya Onishi of the Japan Aerospace Exploration Agency are scheduled to depart the International Space Station today, October 29th.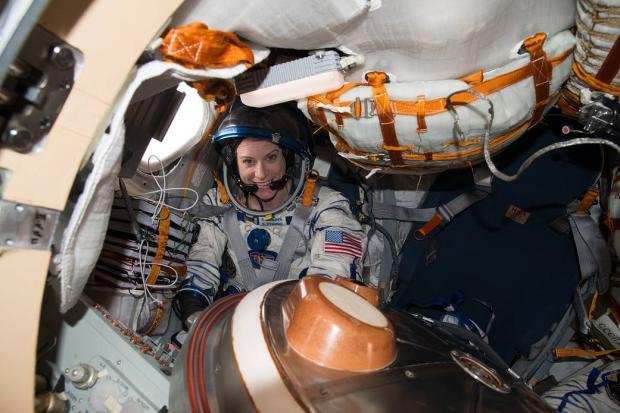 Their Soyuz spacecraft will undock from the Space Station at 8:37 PM EDT and land in Kazakhstan at 11:59 PM (9:59 AM October 30th, Kazakhstan time).
Their return will wrap up 115 days in space for the crew since their launch in July.
Kate Rubins became the 60th woman to fly in space and the first person to sequence DNA in space. Together, the Expedition 49 crew members pursued hundreds of experiments in biology, biotechnology, physical science and Earth science aboard the orbiting laboratory.
At the time of undocking, Expedition 50 will begin aboard the Station under the command of NASA astronaut Shane Kimbrough who, along with his crewmates Sergey Ryzhikov and Andrey Borisenko of Roscosmos, arrived at the Station a week ago. The three-person crew will operate the Station for three weeks until the arrival of three new crew members. Peggy Whitson of NASA, Thomas Pesquet of ESA (European Space Agency) and Oleg Novitsky of Roscosmos are scheduled to launch in November from Baikonur, Kazakhstan.