It's no secret that Path of Exile was heavily influenced by old-school ARPGs like Diablo, and many gamers considering Path of Exile to be the true successor to Diablo II. In a very fitting "the stars have aligned" bit of prophecy, David Brevik, one of the original founders of Blizzard North and key devs behind the Diablo franchise, is now advising Path of Exile's development.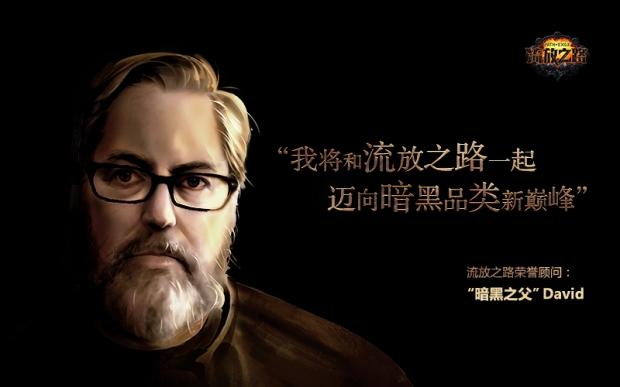 Remember when legendary Diablo dev David Brevik (or "Dark Father David Brevik" as the announcement post refers to him) Tweeted this and the entire Diablo fanbase thought it meant he was returning to work on Diablo 4? Sadly that turned out to be false, but it's the next best thing: Brevik has been tapped to help steer the free-to-play ARPG Path of Exile back on course by "polishing" the game in order to "bring back players."
As announced in a recent Chinese press release, Brevik will serve in an advisory role, and has been communicating directly with Grinding Gear Games founder and dev Chris Wilson.
"David is an advisor, primarily for our launch in mainland China, but we hope to learn from his experience as much as we can over the coming months," Wilson told PC Invasion.
For 20 years, Diablo-like games have evolved & surprised us. I'm proud to be the adviser for the game that pushes this genre to new heights. pic.twitter.com/LIT3i0UwJv

— David Brevik (@davidbrevik) October 16, 2016
It'll be interesting to see how Path of Exile changes under Brevik's advice, but I hope that he stays on after Path of Exile launches in China. I can only imagine how amazing it must feel for Grinding Gear Games to have Brevik on board.
If I created a game based on Diablo and one of the original Diablo devs wanted to work with me and make it better, I'd absolutely freak out.