Diablo alum David Brevik isn't working on Diablo 4
Original Diablo creator and developer David Brevik won't be involved in Blizzard's new Diablo game.

Published Mon, Oct 17 2016 4:33 PM CDT
|
Updated Tue, Nov 3 2020 11:58 AM CST
David Brevik, one of the original founders of Blizzard North and the Diablo series, has officially confirmed he isn't working on Diablo IV.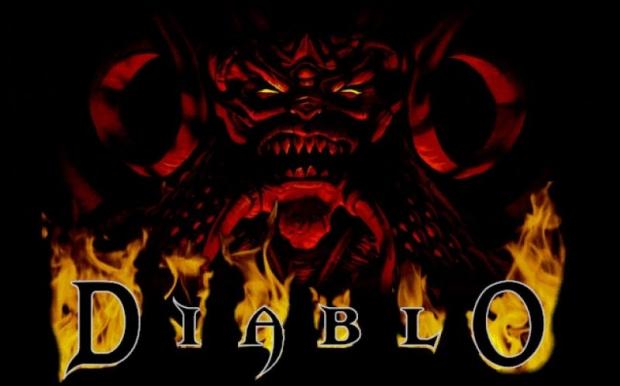 If you've followed our past Diablo coverage, you already know that Diablo IV is almost assuredly in the works. Now there's a rumor going around that Diablo IV could be unveiled at Blizzcon 2016, as per a cryptic teaser Blizzard may have put on a D4 dice found in a Blizzcon goodie bag.
Other rumors say that David Brevik was recently seen at Blizzard's offices, possibly working on the new Diablo game. Speculation was further fueled when Tweeted about being "proud to be the adviser for the game that pushes this genre to new heights," and everyone thought this meant Brevik was working on Diablo again.
For 20 years, Diablo-like games have evolved & surprised us. I'm proud to be the adviser for the game that pushes this genre to new heights. pic.twitter.com/LIT3i0UwJv

— David Brevik (@davidbrevik) October 16, 2016
Sadly, the dev has officially debunked these rumors: he's not working on Diablo IV or any future Diablo games.
There has been a lot of speculation (and hope), but I'm not working on the Diablo franchise currently or in the near future#sorry#muchlove

— David Brevik (@davidbrevik) October 17, 2016
Read Also: Blizzard could be making another Diablo game
If anyone could breathe new life back into the Diablo series, it's the original Blizzard North alums. The launch of Diablo III back in 2012 proved that Blizzard's new guard was woefully out of touch with the series, and the game fell apart very fast. The horrible Real Money Auction House didn't help at all, neither did the fact that the game's then game director, Jay Wilson, was quite incompetent. Diablo III's Reaper of Souls expansion largely saved the game, but the studio still learned a valuable lesson.
But I think that Brevik is done with Diablo as a whole; while he might serve as an advisor for ARPGs, his days of actually crunching them out seem to be over. If you check out David Brevik's Diablo: A Classic Game Postmortem session at GDC 2016, you'll understand exactly why he's moved on.
I've included the postmortem below for your perusal, but the short reason why Brevik is done with Diablo is simple: it was one of the most stressful periods of his life.
Related Tags