Mafia 3 needs GeForce GTX 1080 for 1080p 60FPS
Mafia 3 requires expensive Core i7-5960X and GeForce GTX 1080 for only 1080p 60FPS.

Published Mon, Oct 10 2016 8:07 PM CDT
|
Updated Tue, Nov 3 2020 11:58 AM CST
Mafia III has been involved in quite a sticky situation with the developer releasing the game with a capped framerate, but with the new patch now out - the framerate caps is removed - yet super-powerful graphics cards like the GeForce GTX 1080 are still only capable of 1080p at 60FPS.
GameGPU.com used an Intel Core i7-5960X at 4.6GHz on a GIGABYTE X99 UD7 motherboard, with 32GB of DDR4-2666MHz RAM and various graphics cards, as you can see from the benchmarks below. The quickest one of them all was the GP104-powered GeForce GTX 1080 with 56/61FPS for minimum/average, respectively - while the GTX 1070 scored 46/50FPS for minimum/average, respectively.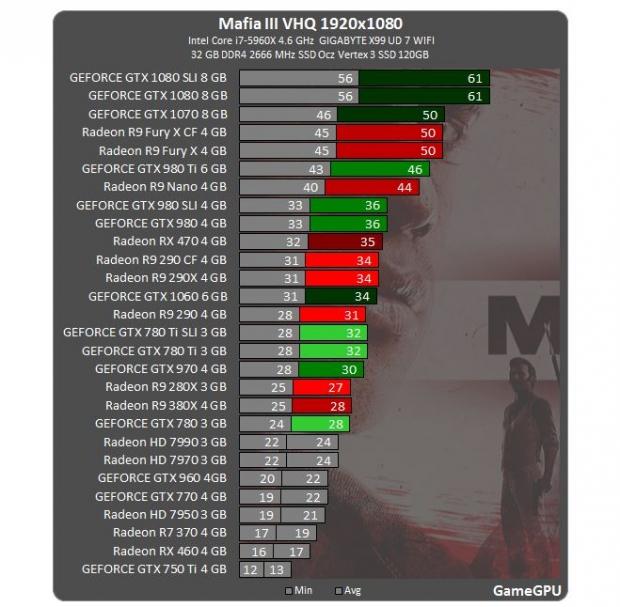 AMD's now older Fiji-based Radeon R9 Fury X with its 4GB of HBM1 was capable of 50FPS average, while the new Polaris-based Radeon RX 470 4GB model was capable of 35FPS average - not bad considering its a sub $200 graphics card. But for Mafia III developer Hangar 13 and 2K Games, we have to ask - why the hell is a $699+ graphics card only capable of 60FPS at 1080p?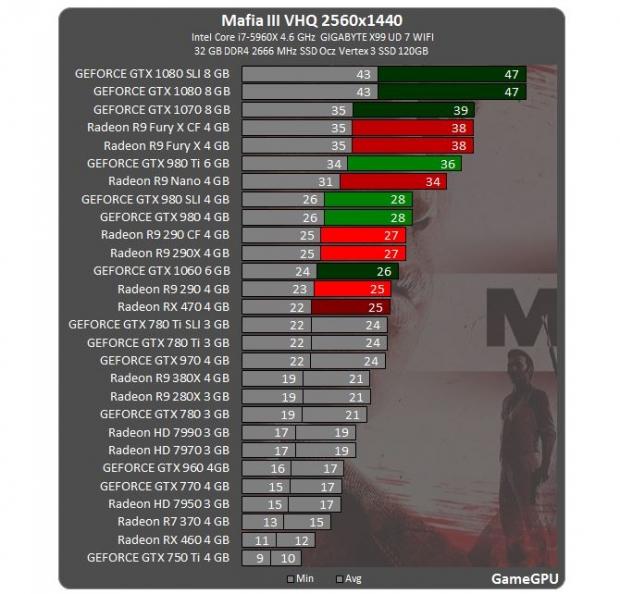 Do things improve for 2560x1440? Not so much, as the GTX 1080 is only capable of 47FPS at 1440p. The R9 Fury X isn't far behind with 38FPS, and the RX 470 4GB model begins to strain with just 25FPS average.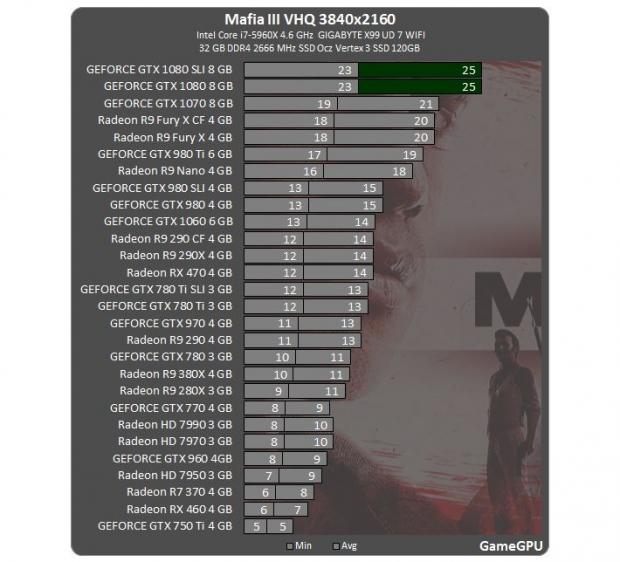 Bumping things up to 4K, Mafia III is only capable of a pathetic 25FPS on the GTX 1080 - which should have Hangar 13 and 2K Games hanging their heads in shame. Unless this game looks absolutely mind blowing, why are graphics cards being eaten for breakfast by Mafia III? The Radeon R9 Fury X is only capable of 20FPS, while the RX 470 4GB has its tail between its legs with just 14FPS average at 4K.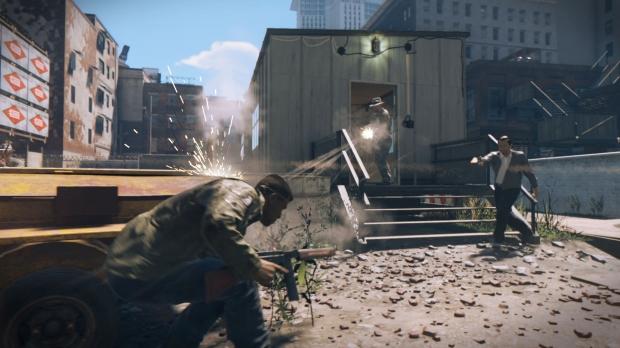 Related Tags