Intel will soon introduce their next-generation CPU architecture, and now we know that 100-series motherboards from ASUS will support the upcoming Kaby Lake processors - while the impending release of the 200 series will support them from day one.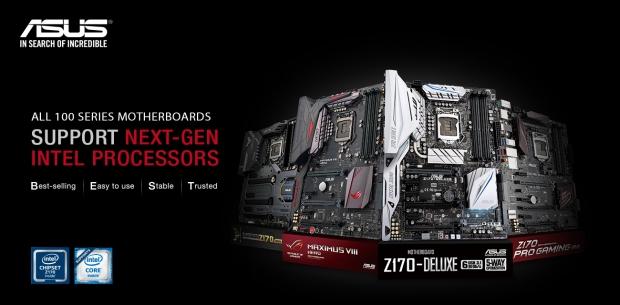 ASUS series100 motherboards can be updated with Kaby Lake support through a BIOS update, using either a USB drive in the UEFI, or within Windows. You can get the new BIOS update on the ASUS website.
Here's a list of the ASUS 100-series motherboards that will support Kaby Lake CPUs after the BIOS update: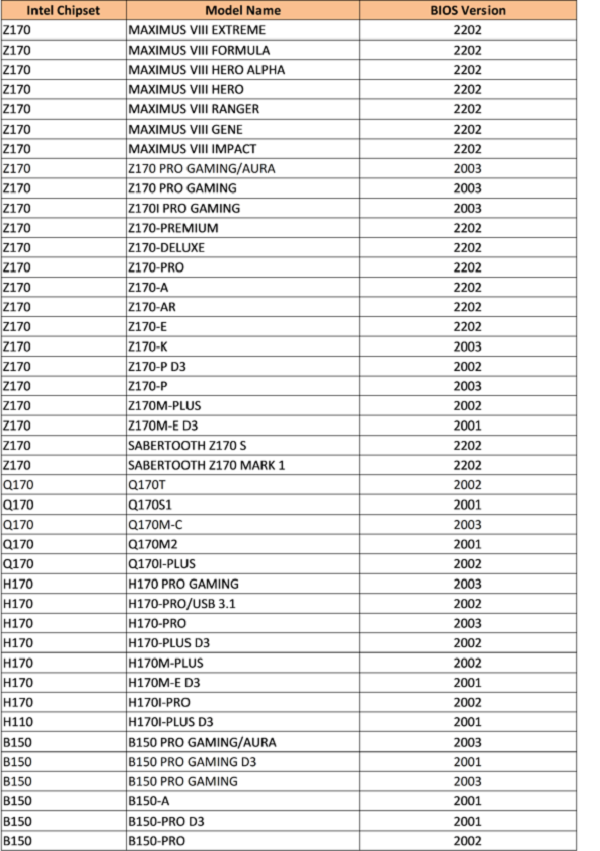 Instant compatibility with next-generation Intel Core processors
All ASUS 100-series motherboards that include the ASUS USB BIOS Flashback feature allow users to apply UEFI BIOS updates with ease. For other ASUS 100-series motherboards the necessary UEFI BIOS update takes just one click in an easy-to-use Windows-based BIOS updater application, ASUS EZ Update, which is available to download from the ASUS website.
Users keen to take advantage of the power of the next generation of LGA1151 Intel Core processors should visit product support page via www.asus.com and download the relevant UEFI BIOS version today. The following ASUS 100-series motherboards can be updated for compatibility with the latest Intel CPUs:
A future BIOS update will further improve performance and functionality.