AMD has been all over the next-gen CPU game, which seems to be looking to really take off with Zen launching in 2017, but the processors that will follow in the years after will be beyond impressive.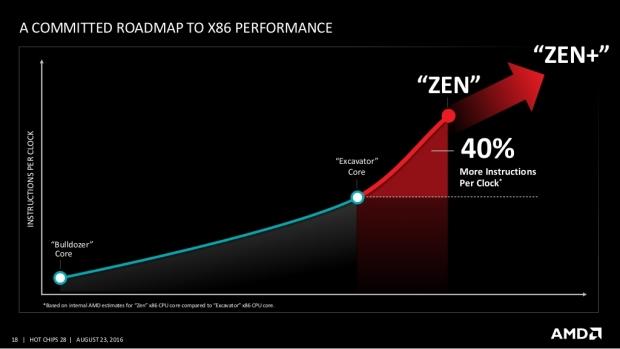 We're now hearing about CPUs that will arrive all the way out in 2019, with a 4-core/8-thread CPU on the 7nm FinFET process using Zen+ cores would use just 10W. The graphics side of these new codenamed Gray Hawk processors will be courtesy of the next-gen Navi GPU architecture due out in 2019, which was reportedly delayed from 2018 just recently.
Gray Hawk will be released after Raven Ridge, with Raven Ridge made on the 14nm process and due sometime in mid-2017. The new Gray Hawk architecture will be used in desktops, notebooks, arcade gaming systems, embedded devices, automation, retail signage to medical imaging and industrial control systems.
AMD is looking to have a gigantic year in 2019, with the release of 'Starship', which is a beast of a 48-core/96-thread CPU.