Oculus founder Palmer Luckey is a funny guy, and it seems like he's up to some epic and probably expensive trolling as he's behind the Reddit pseudonym "NimbleRichMan," and has been funding that claims it has proven that "shitposting is powerful and meme magic is real".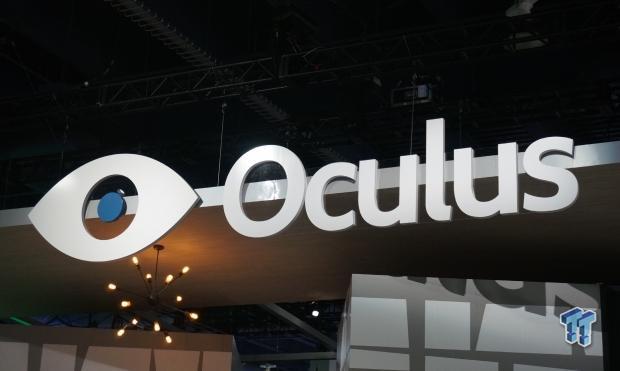 The organization is called Nimble America, which is a pro-Trump organization that spreads anti-Hillary Clinton memes, and calls her a "corrupt, a warmonger, a freedom-stripper". Nimble America says that people will be offended by their Hillary Clinton memes because they hate Trump, because they can't stand to see successful people.
Luckey, through his Reddit name NimbleRichMan, said: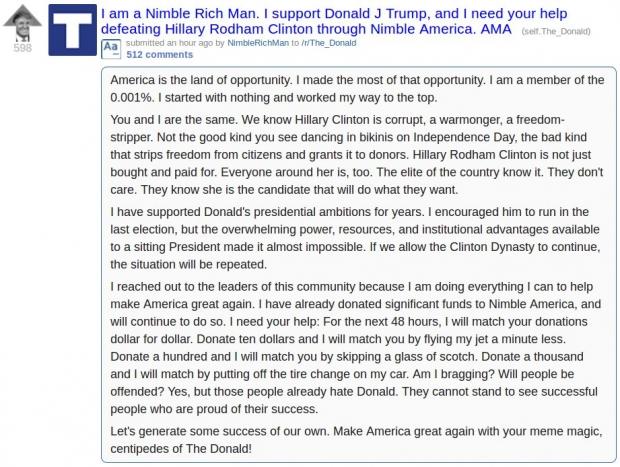 People are fuming, and rightly so - Luckey is the young guy who started the renewed interest now worth many tens of billions of dollars in a newly-created VR industry with the Rift... and has funded a company that helped "popularize Trump-themed white supremacists and anti-Semitic memes along with 4Chan and 8Chan".
How can Luckey be associated with this, and somehow think it was going to be okay that his company is owned by Facebook, and that there would be no backlash. Did he really think no one would find out? This is the internet.