IMAX Entertainment boss Greg Foster has revealed some details on the next leap in storytelling, with the company teasing they are working on IMAX VR theaters.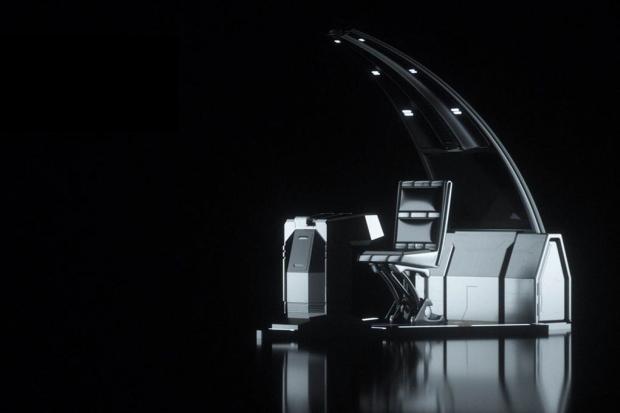 Foster teased details on the future of IMAX:
Six pilot VR locations will open at end of 2016 at your local multiplex.

Moviegoers will be able to put on VR glasses and view the immersive cinema-like VR experiences.

He used Star Wars as an example, saying that moviegoers could experience them in the same complex they view Star Wars: Episode VIII.

The VR experiences will be "six- to nine-minute content stories, fully separate and you buy that ticket as well or buy it bundled with the IMAX movie presentation" of a film.

The first IMAX VR location is set to be Los Angeles, although the exact location was not stated. I would assume that it would be set up at the TCL IMAX Theatre as that is their signature Hollywood location, although Universal Citywalk gets much more traffic and the tourist crowd would probably be a better fit for this kind of offering.

They expect to open future VR theaters in China in conjunction with their IMAX locations.

The plan is to "grow them as fast as we can."
SlashFilm reports that the first six of these new IMAX VR theaters will open later this year, with some big movies opening in IMAX that could be used in the new IMAX VR experiences, these include:
Doctor Strange: An IMAX 3D Experience, IMAX Corporation, Walt Disney

Fantastic Beasts and Where to Find Them: The IMAX Experience, IMAX Corporation, Warner Bros.

Rogue One: An IMAX 3D Experience, IMAX Corporation, Walt Disney