Edward Snowden has leaked out some new information about the NSA having a spy base in the UK that has been intercepting satellite and other wireless communications around the world.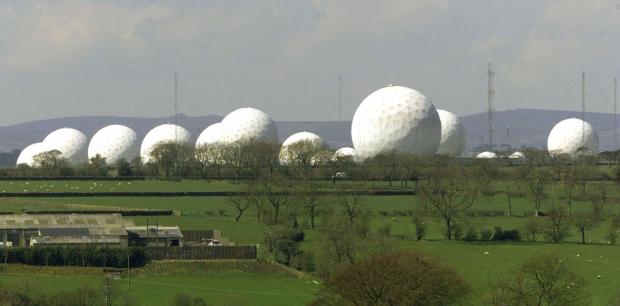 The base is Snowden has revealed is the Menwith Hill Station (MHS) in North Yorkshire, a 545-acre base that fronts as the Royal Air Force facility that is capable of "rapid radio relay and conduct communications research". The base had seen protestors, journalists and even terrorists interested, and now Snowden's new leak details what is happening at the base.
In a report by The Intercept, the NSA has been intercepting international communications from the base in two ways: the first is FORNSAT. FORNSAT uses the huge golf ball-shaped domes with powerful antennae to intercept transmissions between foreign satellites. The second method is called OVERHEAD, which has US government satellites finding, and monitoring smartphone calls and Wi-Fi signals on the ground.
The information that the NSA scraps from these systems is mammoth, with The Intercept noting that in a 12-hour period in May 2011, the "surveillance systems logged more than 335 million metadata records, which reveal information such as the sender and recipient of an email, or the phone numbers someone called and at what time". Pretty crazy, huh?
GHOSTHUNTER is the name of the system that the information is fed into, with GHOSTHUNTER designed to "directly aid military operations". GHOSTHUNTER lets the NSA "locate targets when they log onto the internet", and has already had "a significant number of capture-kill operations". This includes a "suspected al Qaeda 'facilitator'", as well as an "alleged al Qaeda 'weapons procurer'".
Snowden keeps dishing the dirt on the NSA, but what will happen with this latest revelation?