IFA - Selfies are becoming a big part of our daily lives and Alcatel knows it. That's why they introduced a new phone that doesn't have the best specifications but they swear your selfies will be close to perfection.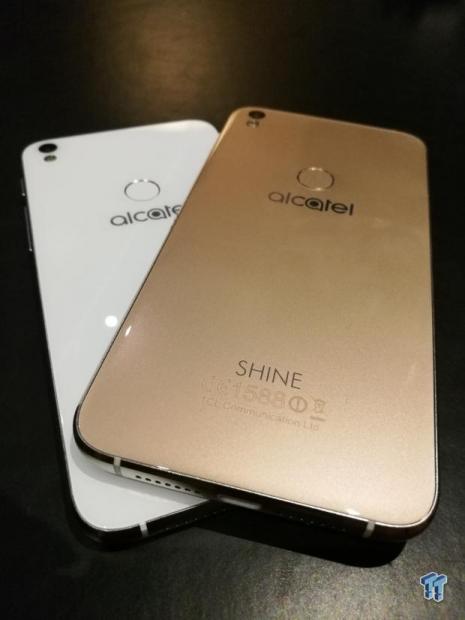 The Shine Lite aims for Alcatel's target audience which are so-called millennials. And therefore the price has to be attractive which Alcatel achieved by setting it to $225. This device comes with a metal frame with glass on the front and back which makes the design pretty clean. The Shine Lite comes in three colors - gold, white and black.
The camera, which Alcatel points out as the biggest advantage of this phone, is 13 megapixels and 5 MP for front camera. The selfie camera also has a flash. All selfies are stored in a Selfie Album and you can create videos with an app called Face Show.
The Shine Lite has a 5-inch display, a fingerprint sensor (you can add up to five fingerprints and set each to open a different app) and a non-removable 2460 mAh battery.
It runs on MediaTek 6737 quad-core processor and comes with 2GB of RAM and 16 GB of storage, expandable with microSD card.
The Shine Lite should hit the stores sometime this month.