Just recently Mojang have announced developer 4J Studio, will be offering another free mini-game for Minecraft users. The freebie is for PlayStation 3 & 4, Xbox One, and Xbox 360. Tumble, is available now for gamers to play, with the download set to see Wii U owners later this week. The addition of a new Battle Map will also be amongst the changes as the free download is for console editions only.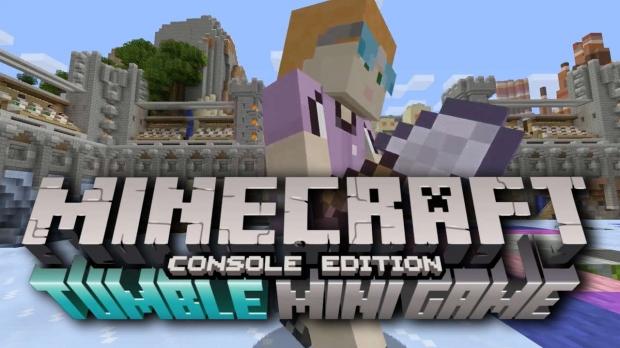 For those unfamilar with the game, the idea of Tumble is to challenge other opponents (up to eight players), with the intention to knock one another into the lava by destroying the blocks from underneath their feet. The new Minecraft mini-game levels are generated randomly, some players will have multiple levels to battle on and others will have the exhilarating thrill of hazardous features, such as Slime and TNT blocks.
Mojang have created two variants of Tumble available for Minecraft enthusiasts. One style equips players with the standard snowballs to throw at enemy blocks, whilst the other provides players with the famous shovel to dig at opponents. Scoring is simple, the winner left standing after the best of 3 rounds claims the title.
With Tumble avaliable to players now, Mojang is certainly keeping their audiences entertained and thrilled by new games and free downloads... an incentive not to turn down.