Battlefield 1 looks to have some of the most immersive dynamic weather in a game yet, but from all of the gameplay footage we've seen so far, it's from just two maps in the game. The reason it feels like we've seen more, is that the setting and time of the day are making a big difference, splashed with the improved dynamic weather technology.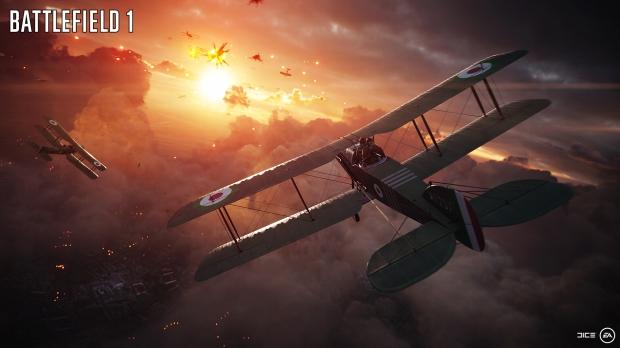 DICE used the dynamic weather effects in maps like Paracel Storm or Gulf of Oman in Battlefield 4, but the weather effects have been amplified to every multiplayer map in Battlefield 1. The developer has said that the dynamic weather feature will change the way a map feels and plays, using something that is outside of the players control. Imagine running through a map in Battlefield 1 with dense fog, which would affect the long term vision of a sniper - alternatively, low visibility also makes it harder for gun battles, leaving BF1 gamers turning to melee attacks.
Other dynamic weather effects like rain forcing pilots to get closer to the ground to spot their enemies, will making the on-foot troops vision blurred from the rain and graphical effects. Birds will fly away when the wind swirls up, and rain will drop onto weapons, armor and more. DICE wrote in their developer blog: "The western front has more heavy rain, and we make sure the fog in the trench wars has more density, and feels close to the ground. Up in the Alps in the Italian campaign, there's a sense of low fog in the valley, and if you move up to the mountain tops you get rid of the fog. You can even see the fog below you".