Xbox Australia has recently announced their latest in gaming fashion for customers with the Xbox Onesie. The gaming attire will be available in either black or white with the release of the newest Xbox One S (500GB or 1TB) console. For those who already experienced the comfy one-piece know that they are perfect for lounging around the house or gaming for hours on end.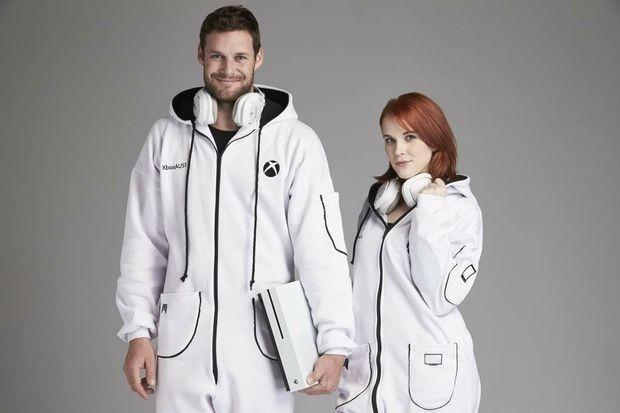 The hot new piece is available for men and women with sizings to fit all, with the design being a one of a kind Xbox exclusive. This onesie isn't like your regular pajamas with a couple of pockets and a standard zip, Microsoft has completely packed their Xbox onesie full of useful features. For gaming convenience the pockets are larger to fit your Xbox controller and remotes, with an enlarged arm pouch for easy access to your smartphone.
No one likes to get hot or cold when in the middle of a long game session, so Microsoft made it easy for gamers by catering for all temperatures and seasons with roll able sleeves and pants . When it comes to those edge of the seat moments and it's getting intense, no one wants to slip up with any sort of mistake, don't fear - the Xbox onesie has forearm grips to prevent slipping anywhere in your seat. The extra large hood has room for larger gaming headsets and eyewear, with a fancy customized gamer tag embroidery making it more personalized for you.
The Xbox onesie will be an excellent addition to the world of comfort and gaming with most people already familiar with this sleepwear item it's no doubt that Microsoft should do well with the release.