Overwatch's new map is set in Germany
New Overwatch map will come 'soon', set in small German village.
Published Tue, Aug 16 2016 2:18 PM CDT
|
Updated Tue, Nov 3 2020 11:58 AM CST
Overwatch's next map has been revealed at Gamescom, and it's a beauty. Set in the quaint German village of Eichenwalde, it features a town area that leads to a castle.
Interestingly, it appears Blizzard has put a twist on the usual Hybrid map formula here, requiring you to escort the payload first and then capture a point. Even better, the "payload" is actually a battering RAM that you're going to use to bust down the door of said castle.
"The site of one of the most famous battles during the Omnic Crisis, it was here that the leader of the Crusaders, Balderich von Alder, and a handful of his best soldiers made a last stand against an advancing automaton army," reads the map description. "Outnumbered and outgunned, they were ultimately slain during the resulting combat. However, thanks to their valiant efforts, the German military was able to push back the omnic offensive and win the fight."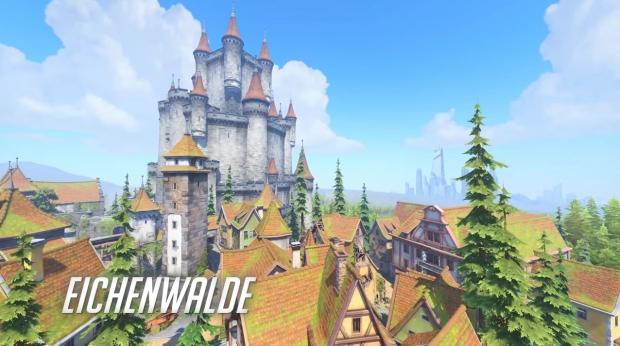 Eichenwalde will come "soon." Given the recent preparatory download, the imminent end of Season 1, and Blizzard's tendency to release things shortly after announcing them, it's likely you'll see it any day now. On the other hand, Blizzard may want it to coincidence with the launch of Season 2 in early September.
Related Tags