Final Fantasy 15 takes up almost 1/10th of PS4 HDD space
Final Fantasy 15 is huge, so you'll need to clear out some storage space. But isn't every AAA game these days?

Published Mon, Aug 15 2016 11:10 AM CDT
|
Updated Tue, Nov 3 2020 11:58 AM CST
Final Fantasy 15 will take up 45GB of hard drive space on PS4, which almost equates to 1/10th of the console's base 500GB storage.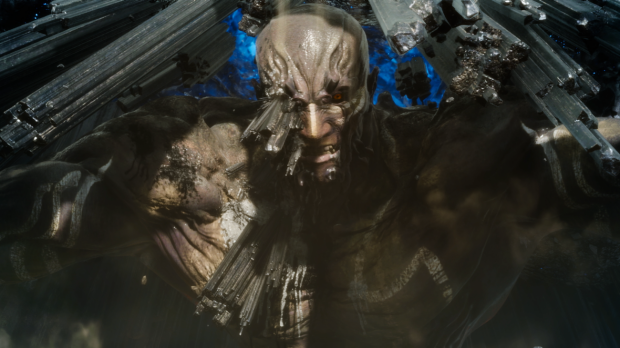 According to Japanese pre-order cards, Final Fantasy 15 clocks in at approximately 45GB on PS4--just 5GB shy of the dreaded "one-tenth of my console's HDD is already full" tickbox. If you own a console you know exactly what I'm talking about--and it's actually more than that because your hard drive isn't really 500GB to begin with. Following Square Enix issuing a two-month delay for FF15, this bit of info could disappoint some gamers.
After everything I've seen and heard about Final Fantasy 15, I'm not surprised the RPG clocks in at almost 50GB. I mean, Square Enix has confirmed FF15 takes 200 hours to completely master, so we know it's going to be huge. And it's been in development for almost a decade, standing as Square Enix's flagship iteration of the beloved Final Fantasy series. So it's definitely going to be big in more ways than one.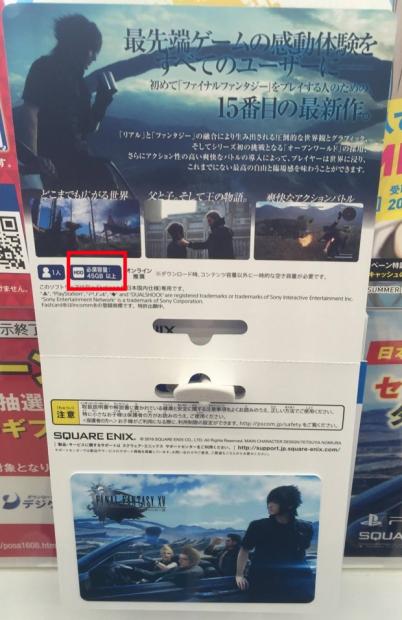 All things considered, 45GB isn't so bad for an open-world RPG like Final Fantasy 15. Remember Wolfenstein: The New Order? That took up 50GB on PS4. Elder Scrolls Online took up that amount just with the base game--the DLC was a bit more. And Final Fantasy 14: A Realm Reborn is eking past this size as well (but those last two are MMORPGs so they get a pass).
But it gets worse: there's tons AAA games releasing soon that will collectively smash your storage space, like Deus Ex: Mankind Divided, Watch Dogs 2, Titanfall 2, South Park: Fractured But Whole, Battlefield 1 and Call of Duty: Infinite Warfare.
Then again, the PS4 still doesn't support external hard drives, so you'll likely need to pick up an extra 2.5-inch 9.5mm notebook hard drive so you have room.
I've actually been swapping out my PS4 hard drives like memory cards (remember those?): I use a 240GB SSD for my favorite games, and the stock 500GB HDD for the rest. It works out surprisingly well.
Xbox One owners will be fine as the console supports external hard drives--I have my 4TB external all ready and waiting.
All in all, Final Fantasy 15's huge install size isn't really a surprise. Most games take up 30GB+ these days, making gamers delete old games to make room for new titles. Remember that FF15 will likely be closer to 50GB or even beyond it when the day one patch hits, so be sure to plan accordingly.
Related Tags