To celebrate this week's release of Green Room on Blu-ray and DVD, we have five Blu-ray copies to give away thanks to our friends at REEL DVD.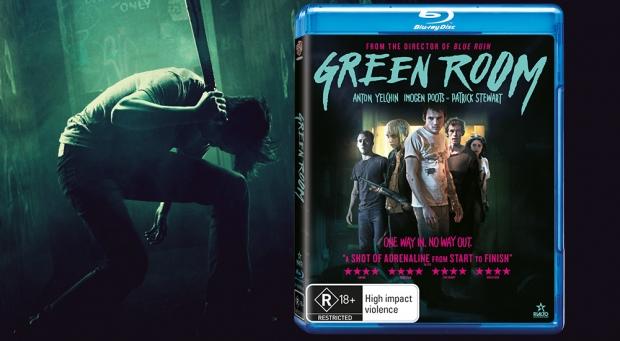 Down on their luck punk rockers The Ain't Rights are finishing up a long and unsuccessful tour, and are about to call it quits when they get an unexpected booking at an isolated, run-down club deep in the backwoods of Oregon. What seems merely to be a third-rate gig escalates into something much more sinister when they witness an act of violence backstage that they weren't meant to see. Now trapped backstage, they must face off against the club's depraved owner, Darcy Banker (Stewart), a man who will do anything to protect the secrets of his nefarious enterprise. But while Darcy and his henchmen think the band will be easy to get rid of, The Ain't Rights prove themselves much more cunning and capable than anyone expected, turning the tables on their unsuspecting captors and setting the stage for the ultimate life-or-death showdown.
To go into the running to win a prize, simply answer the following question in 50 words or less:
How would you try and escape from a locked room?
To enter, simply 'like' this post and share via Facebook or Twitter and send your answers, along with your postal address to ben at TweakTown dot com before the competition closes on August 19.
Green Room is available on Blu-ray and DVD at Australian retailers from August 17.