Quantum Break is coming to Steam, but what does that mean for the Windows 10 version of the game that is sold through the Windows Store?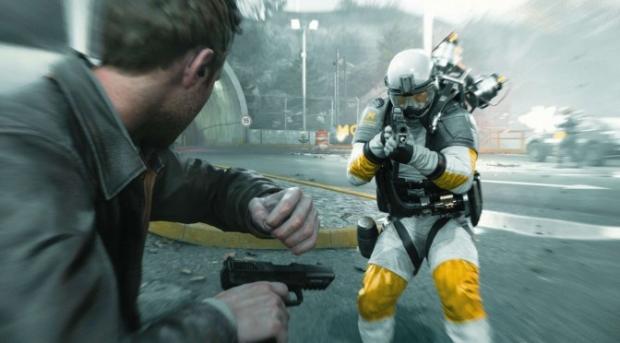 According to Remedy's Head of Communications, Thomas Puha, Quantum Break will be stuck in time on the UWP version of the game. In a reply tweet to someone who said: "unless you consider a stuttering, constant-hitching, barely 30 always sub 60, lowest settings on a 780 "improvement", Puha said: "sorry to hear you are having problems. Its unlikely we release another Win10 patch".
This means Remedy will put its soul into the Win32 version of Quantum Break, meaning we won't see DX11 for the Windows 10 version of the game. But, it means the Steam version of Quantum Break could be better, with Puha tweeting: "We have worked on this release for a while. We got a lot more experience in shipping DX11 titles".
Sabin Figario replied to him, tweeting: "Does this mean improved performance and framerate? Please say yes, it's not like it could be worse :( (game is great, perf isn't)," to which Puha replied: "its the same game. For most people it runs fine. DX11 might help you".
We can take a few things away from this; first, Remedy and Microsoft will probably never collaborate again over the mess that was Quantum Break. Secondly; Quantum Break's performance is looking to improve under DX11, which does not look good for Microsoft, DX12, Windows 10 or Windows Store.
To Microsoft; what the f*** are you doing, guys?