The online servers for No Man's Sky will be wiped clean upon launch so that gamers can experience a fresh universe, and anyone with a leaked copy will have to start over from scratch.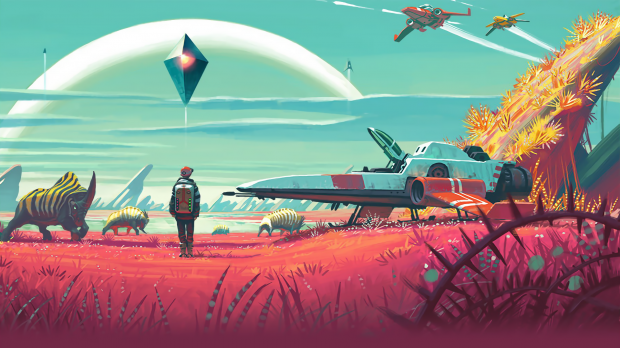 Many stores have broken street date, selling retail copies of No Man's Sky to gamers ahead of time. There's been tons of leaked video and content introduced over the past week--much of which we've covered--and even big game sites like Kotaku and Polygon got early copies and published their own gameplay streams. Players are already flying across the universe naming planets, creatures, discovering untold secrets, and generally causing havoc to Hello Games' attempts at secrecy.
As you could imagine, Hello Games isn't too happy about this. In order to make everything even for those gamers who are patiently waiting until release date, the studio will completely reset the game's servers. And leaked save game progress won't carry over to the final game. That means all the planet names, discoveries, aliens and creature names will be wiped clean, and the leaked owners' save game data isn't compatible with the day one update. So that means anyone with an early copy will have to start from scratch.
"Sending out early copies of the game prior to the patch would not be a fair depiction of the game as it's intended for consumers. For those users who have obtained early copies of No Man's Sky, their save progress will not carry over to the final game after the universe has been regenerated for launch," Sony declared in a statement to Polygon after the publication chose to publish an early stream of the game from their leaked copy.
This statement was also given to Techno Buffalo writer Joey Davidson.
"Servers are being wiped on Sunday," Hello Games dev Harry Denhold confirmed on Twitter.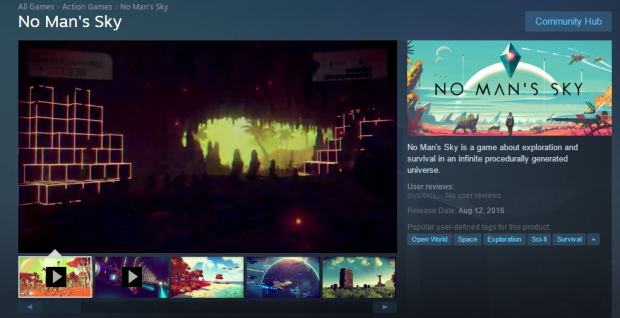 In other No Man's Sky news, Hello Games has officially confirmed the game now releases on August 12 on PC. The reasoning behind the small delay was to ensure a simultaneous global release on PC and to give the team enough time to get the ample day one patch ready for the platform.
Also don't expect early reviews for No Man's Sky on either platform: PS4 review copies are being sent out on Monday, August 8 and the review embargo lifts the same day on August 8 at 11PM. If you do happen to see an early review go up right as the embargo lifts, don't trust it, as it means the site only played the game for 11 hours before reviewing it.
In case you've missed out on the No Man's Sky kerfluffle, here's a quick recap of things you need to know:
PC version launches on August 12, not August 9

Don't expect reviews before the release: PS4 Review copies are being sent out on August 8, just one day before the game launches, and review embargoes lift August 8 at 11PM EST. So reviewers effectively have 11 hours to review the game if they want to hit the embargo. You'll see lots of streams and "evolving" reviews rather than finalized reviews.
Some stores have broken street date, with Kotaku and Polygon acquired copies and decided to stream video of the unpatched version ahead of the embargo. Sony has forced Polygon to take their stream down, but Kotaku's remains up.
No Man's Sky servers will be reset when the game launches, effectively wiping all data from anyone with a leaked copy. This is to wipe the slate clean so the universe will be brand new for everyone
Leaked footage won't represent final game--Hello Games is working on a day one patch to fix multiple bugs/glitches

PC version was delayed to ensure day one patch will be ready on Steam and GOG.com, and to ensure a simultaneous global launch

Day one patch is basically finished, but Hello Games are still working on ultrawide monitor support and other fixes

Hello Games doesn't want anyone to stream/play the game in its unpatched state

Leaked copy streams revealed tons of glitches and bugs, showing Hello Games what needs to be fixed ASAP