While the shape shifting, liquid metal villain T-1000 from James Cameron's 1991 blockbuster 'Terminator 2: Judgment Day' has wowed audiences for over two decades (it still looks seriously good), it's thankfully been relegated to the realms of science fiction. Until some Aussie scientists started working on it. Damn them.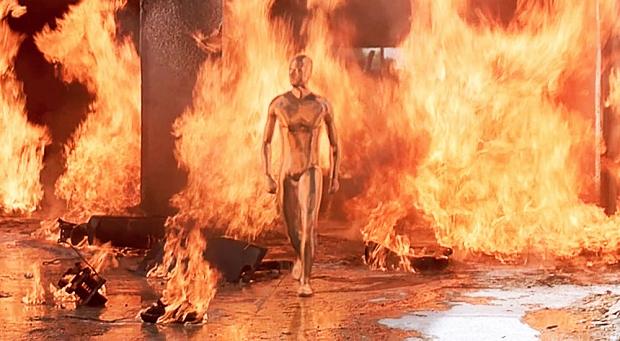 According to The Independent, a team of engineers at RMIT University in Melbourne, Australia have made a breakthrough which could one day lead to bad news for humanity. Lead Professor Kourosh Kalantar-zadeh told media: "We adjusted the concentrations of acid, base and salt components in the water and investigated the effect. Simply tweaking the water's chemistry made the liquid metal droplets move and change shape, without any need for external mechanical, electronic or optical stimulants. Using this discovery, we were able to create moving objects, switches and pumps that could operate autonomously - self-propelling liquid metals driven by the composition of the surrounding fluid." Spelling out their discovery a little more simply, Kalantar-zadeh continued "Eventually, using the fundamentals of this discovery, it may be possible to build a 3D liquid metal humanoid on demand - like the T-1000 Terminator."
Don't mind me. I'm off to build an underground bunker.