To celebrate this week's release of Batman: The Killing Joke on Blu-ray and DVD, we have ten Blu-ray copies to give away thanks to our friends at Roadshow Home Entertainment.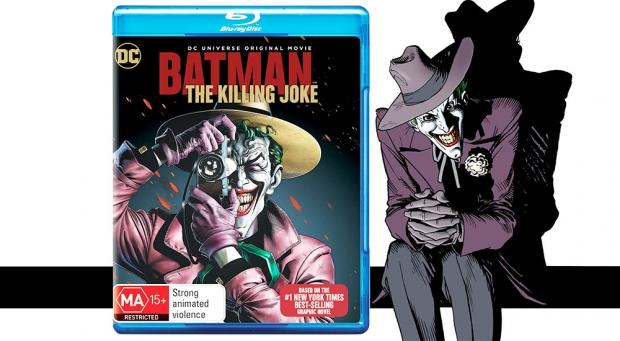 What does it take for a person to snap? How much despair for a mind to fracture? These are the twisted questions that The Joker has set out to answer, to show Gotham that even an ordinary man like Commissioner Gordon is only one bad day away from sheer insanity. Based on the acclaimed DC Comics graphic novel, witness a journey into the dark psyche of the Clown Prince of Crime. Follow his humble beginnings as a struggling comic to his fateful encounter with the Dark Knight that changed everything.
To go into the running to win a prize, simply answer the following question:
Name the writer of the original graphic novel 'The Killing Joke'
To enter, simply 'like' this post and share via Facebook or Twitter and send your answers, along with your postal address to ben at TweakTown dot com before the competition closes on August 5.
Batman: The Killing Joke is available on Blu-ray and DVD at Australian retailers from August 3.