AMD has had a great last 6 weeks or so, riding the Polaris wave with the launch of the Radeon RX 480 and now we're at the end of Q2 2016 - so we get some juicy financial reports to gloss over.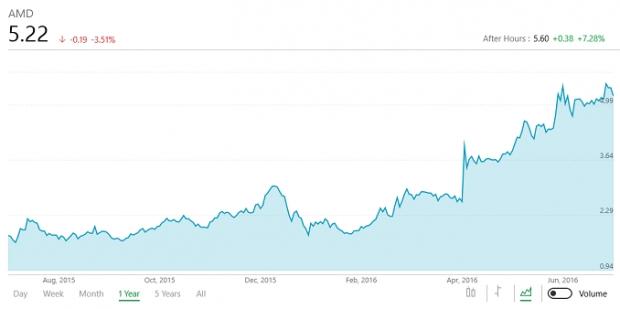 How did AMD go for the quarter? Well, they reported better-than-expected earnings and revenues for Q2 2016, and after the market closed, AMD reported an adjusted loss of 5c per share, lower than analysts' expectations of 8c per share. Revenues increased 9% year-over-year to reach $1.03 billion, beating analysts' expectations of $951.3 million.
AMD CEO Lisa Su said in a statement: "Based on the strength of our semi-custom products and demand for our latest Radeon RX GPUs and 7th Generation A-Series APUs, we are well positioned to drive growth and market share gains in the second half of the year".
While AMD's financials aren't exactly star-studded, we are getting closer and closer to the release of Zen, which should be incredibly exciting. AMD's next-gen Zen architecture will bring them up to a much more even playing field against Intel, while Intel itself has been struggling lately. Zen will deliver improved performance, support for DDR4, and more.
Looking further into the future we have the next-gen Vega architecture in early 2017, where we should see a Fury X successor, and then Navi in 2018 - where we can only imagine how powerful GPUs will be by then.