Microsoft is acting upon yet another coercive and pushy strategy in order to sell its new 40% smaller Xbox One S. These weird tactics include most of Microsoft's usual suspects: conflicting statements, misinformation, a stuttered release schedule that ensures you buy the most expensive variant first, and going back on its promises.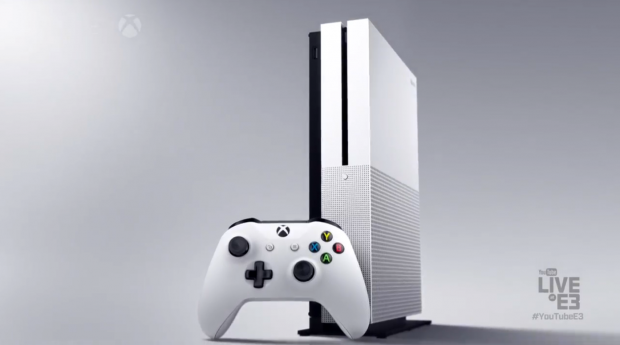 When the Xbox One S was revealed at E3 2016, Microsoft pushed the console's $299 starting price really hard. 4K UHD video playback, 4K gaming, 40% smaller, more power efficiency--you name it, the Xbox One S looked like a big improvement over the Xbox One, and it only cost $299! Fast-forward to the present and Microsoft is singing a different tune. By only releasing the 2TB Xbox One S models on August 2 before any others, and further promising the 2TB versions will have limited availability, Microsoft is really pushing gamers to buy its most expensive variant. And it'll work, too. That's the disappointing part. After all that press and bluster, they haven't even told us when the highly touted $299 model is releasing, promising that it'll release in August and they'll have "more to share later on."
What astounds me the most is the misinformation around the Xbox One S. It seems Microsoft is keeping some of the console's most attractive capabilities extremely vague and not telling us the whole picture, especially when it comes to 4K game upscaling and hardware upgrades. Xbox exec Mike Ybarra said that the mini Xbox would upscale 1080p games to 4K resolution for the benefit of UHDTV owners, but Major Nelson said absolutely nothing about 4K upscaling in the console's recent release date announcement.
This tells me two things: either Ybarra was misinformed, or Microsoft is literally withholding key information so it can continue to sell vanilla Xbox One consoles. If everyone knew that the Xbox One S was a huge improvement over the Xbox One and supported 4K upscaling, why would you even buy a normal Xbox One console?
And if Ybarra was misinformed, why wouldn't Major Nelson take this opportunity to clarify things? It's simple: Microsoft wants to keep you guessing. Or at least that's the way it seems. Instead of being forthright with its consumers, Microsoft has obfuscated key information quite often. Oddly enough, Phil Spencer has been quite open about Project Scorpio's 4K capabilities.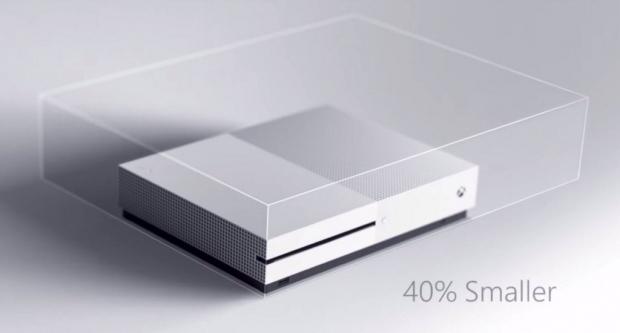 Furthermore, the Xbox One S might actually be more powerful the vanilla Xbox Ones. Despite Phil Spencer's claims that Xbox One S plays games "identically the same" as the regular Xbox One, we have evidence to the contrary and reason to believe this is just PR-speak. Microsoft can't talk itself out of old Xbox One sales, after all.
AMD has already confirmed that both the Xbox One S and Project Scorpio utilize the company's new semi-custom SoC (System-on-Chip) hardware, essentially confirming that the Xbox One S has a new hardware configuration. This new hardware configuration is apparently made up of a tweaked GPU and CPU that allows the console's upgrades like HDR support and 4K UHD video playback (along with the 4K UHD Blu-ray player, of course).
Rod Ferguson at The Coalation, one of Microsoft's key first-party devs, says that his team was able to squeeze out some extra FPS performance with the Xbox One S. Ferguson told Polygon the Xbox One S can "provide a more consistent level of technical performance" thanks to the console's "additional raw GPU and CPU power."
Ferguson even went so far as to say that the Xbox One S allows the team to "take advantage of the hardware boost to reduce the frequency of frame rate or resolution penalties in more demanding sections of the game."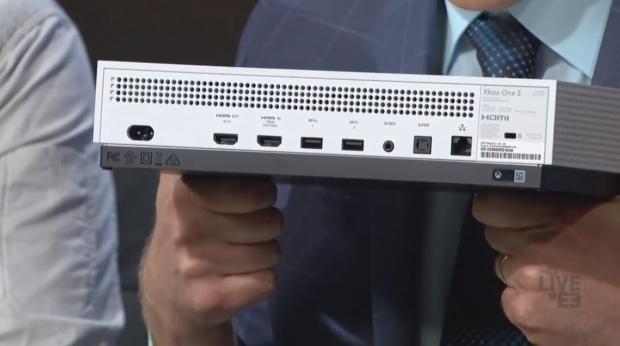 This effectively means the Xbox One S might deliver smoother frame rates and improved latency. That's not coming from Microsoft's PR-speaking execs, that's coming from a hard-working dev, a dev that does its best to push janky last-gen hardware to its limits and make great games. Since Ferguson and his team has likely been utilizing the Xbox One S to its fullest while developing Gears of War 4, I'd say he knows for sure what the console is capable of.
Of course Microsoft was quick to redact these statements and assure everyone the consoles are basically the same. Except by Ybarra's own admission, they're literally not--one console does 4K game uspcaling, and the other doesn't. What a weird way to do business, eh?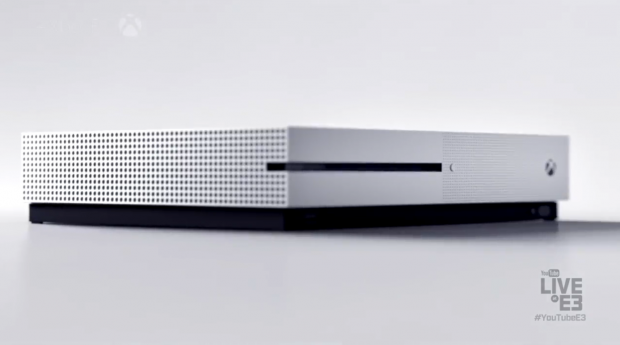 Microsoft is no stranger to these kinds of practices; its done some really shady things throughout its lifespan, and I don't expect it to stop any time soon. Hell, the company just did something like this quite recently.
Remember when Microsoft said that all future first-party Microsoft Studios games would come to PC? Yeah, they silently updated that. Now only the games shown at E3 will be available on PC, meaning not all first-party games will jump to PC after all.
How much longer will Microsoft be so paranoid and misstep? How much longer will it continue to do weird and awkward things like this? There's no reason to do this--gamers are all excited to buy the Xbox One S regardless. Microsoft needs to stop holding back and protecting the Xbox One. Let the other consoles flourish, and give your damn audience a straight answer. Stop with all these weird conflicting reports.
Given how the Xbox One S is being handled, I can only imagine what Microsoft will say about their new native 4K gaming Project Scorpio console. Oh wait...they've already said it.
The $399 Xbox One S 2TB model will launch on August 2 ahead of all the other models, and check below for a breakdown of each price tier.
Xbox One S 500GB ($299)

Xbox One S 1TB ($349)

Xbox One S 2TB ($399)