Last year, Google announced Fiber was making its way to another American city in Charlotte, North Carolina. Today, sign-ups for residents and businesses begin: anyone living in Highland Creek can put their name in for Fiber 1000 + TV, Fiber 1000, or Fiber 100 plans ($130, $70, and $50/mo, respectively), with a Fiber phone option for all plans. Meanwhile, eligible small businesses can benefit from one of three new business plans, each debuting in Charlotte.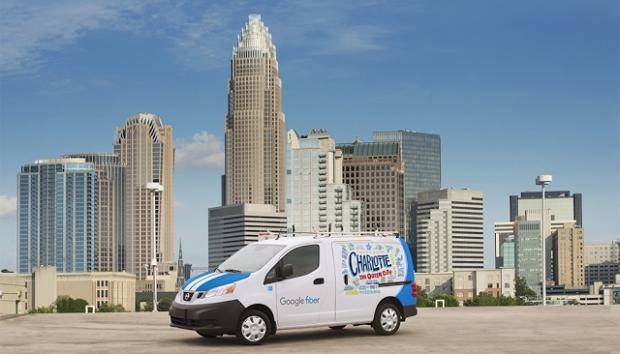 Google says it will of course expand coverage to more neighbourhoods in the city, but it will take time.
The company is also working on bringing a budget 25mbps service for just $15/mo to financially challenged citizens in Charlotte, as well as gigabit internet free of charge to select public and affordable housing buildings. Google says this venture will "build on existing investments, like our support of digital inclusion fellows at the Urban League, Charlotte Mecklenburg Housing Partnership, and the Charlotte Mecklenburg Library."