Homeade Iron Man glove can light things on fire
Custom-made Iron Man glove features blue 3W laser, lets you light (some) things on fire.
Published Fri, Jul 15 2016 2:09 PM CDT
|
Updated Tue, Nov 3 2020 11:59 AM CST
An Iron Man glove created by laser gadget maker Patrick Priebe is 3,000 times more powerful than a typical laser pointer. As shown by Wired in the demo video below, that's enough to let you indulge your inner pyromaniac a little by igniting cigarettes, ping pong balls, and matches. You can also show up to children's birthday parties and make them cry by popping balloons with it (that's a win my book).
If you want to get your hands-on one, contract Priebe through his official website. Although after the press he's been getting, you may have to wait awhile for a response.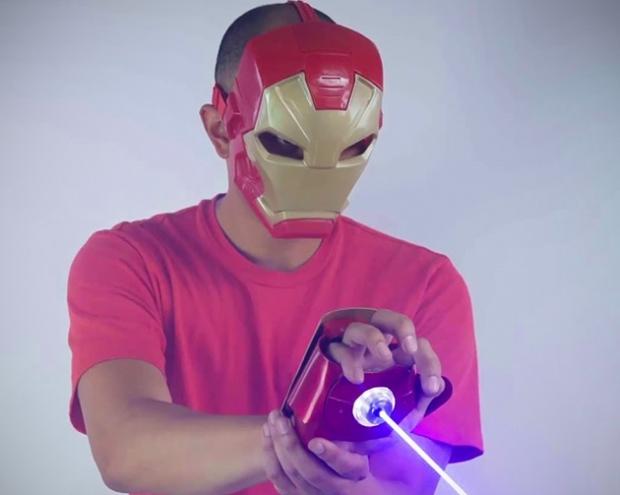 Related Tags