Google is reportedly working on two new smartwatches that will be branded as Google, which is a big difference to the Mountain View-based search giant relying on third-party manufacturers to make Android Wear-based smartwatches.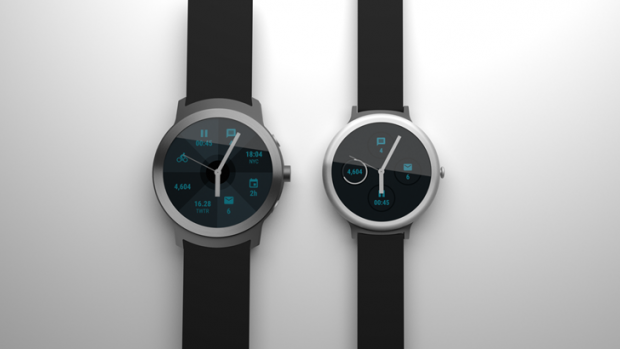 Android Police is reporting that the above image is a "recreated image" of the primary source material, as they want to keep their source anonymous. The site also adds that the smartwatches are still under development, and may differ to what we see above. As they stand, I think they look slick.
The larger smartwatch is based on the 43.5mm "Angelfish", which will reportedly feature a heart rate monitor, GPS, and LTE connectivity so it doesn't rely on your smartphone. It has three buttons, compared to third-party Android Wear smartwatches that usually have one. We should see Google Assistant integration with contextual alerts, thanks to the additional buttons.
Google's purported smaller 42mm smartwatch, codenamed "Swordfish" will have just a single button - but it will reportedly not include the HRM, GPS or LTE features of the larger watch. Both smartwatches will have customizable watch faces that are baked into Android Wear 2.0, something Google showed off at Google I/O earlier this year.
We have no ETA on when Google might release the new smartwatches, but I'd say they would be released alongside Google's next-gen Nexus smartphones that are set to arrive later this year.