LG has been making some huge strides in its push for OLED technology dominance, with their 65-inch 4K OLED TV being one of the most beautiful TVs on the market. Well, the company is now going to use its OLED technology in foldable/rollable smartphones and tablets, starting in 2017.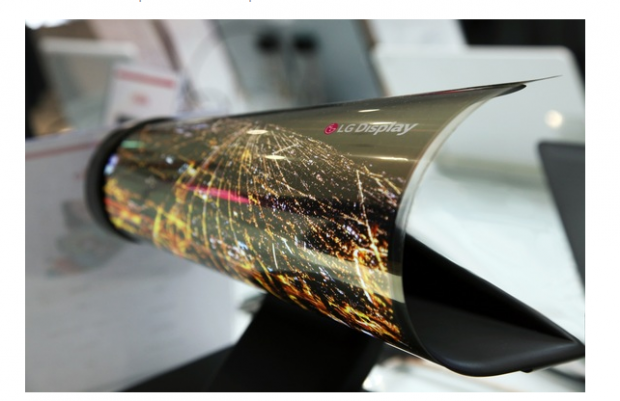 According to the Senior Principal Analyst for Emerging Display Technologies and OLED at IHS, Jerry Kang, foldable and rollable smartphones, tablets and wearables aren't that far away. Kang said that manufacturers like LG are going to be launching them with tablets that can fold into the size of a smartphone, but wearable devices will also be a focus point.
The displays on the foldable and rollable products will utilize OLED, thanks to OLED displays not needing to light up the back panel - making them thinner, and much more power efficient. It isn't easy to bring foldable screens to the market, as it represents a fundamental change in the way smartphones and tablets are created today. Batteries, circuits, touchscreen layers and more will be needing some change, allowing the flexible screen revolution to begin.
Flexible displays are set to become part of the future of mobile devices, with IHS projecting that by 2022 we should see 433 million flexible displays shipped, while 3.6 billion non-flexible displays will ship.