Hidetaka Miyazaki, creator of the beloved grim fantasy Dark Souls series and now president of From Software, plans on one-upping the Souls franchise. In fact, From Software is working on a "few new projects" and promises to continue taking risks with all of them.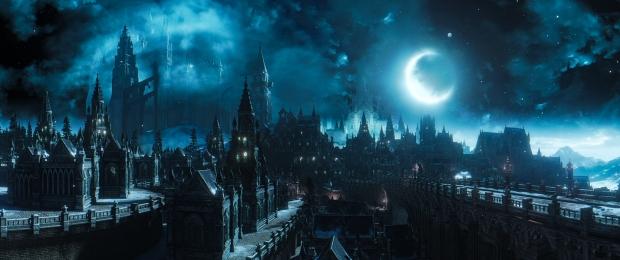 The Souls series might technically be "dead", but From Software isn't about to lose steam any time soon. In a recent interview with Kotaku, Hidetaka Miyazaki provided some rather interesting answers that assure hardcore fans they shouldn't give up faith. The cult of Miyazaki's Sun Bros. will live on even as the studio focuses towards a new direction--a direction that the creator hopes will ultimately surpass Dark Souls by taking brave new risks.
Kotaku's Patrick Klepek asked Miyazaki if the studio plans to "play it safe" to earn more money, the kind of route we see with stale AAA games as late. Miyazaki isn't about to sell out and play it safe, though: "No. It's actually the opposite. If we avoided risks, we wouldn't have positioned this game to be a turning point in the series and an end to the current storyline. I believe the new projects we will be announcing will show our stance and direction we're headed to," Miyazaki replied.
But how does Miyazaki feel about being so intimately entwined with the Souls series? How does he feel about being forever cast in the harrowing shadow of the franchise?
Does he, and the rest of From Software, want to make different types of games and shrug off the mantle of spikes and skulls, and ultimately create something new that surpasses Souls?
The dev responded in a very Miyazaki type of way, saying that he has every intention on one-upping his macabre magnum opus while acknowledging the immortality of the Souls games:
"To be honest, I'm really not interested on how I'm viewed as. The only thing I'm interested in is to keep creating something special. Whether that something is synonymous to me or not is really none of my concern. But, I can't deny the fact that the Souls series is something special to me, so I am happy to know that people have that sort of image of me. Even if that image stays with me, I have no intention of ending in a way where I couldn't create a game that surpasses the Souls series. That would be pretty sad, wouldn't it?"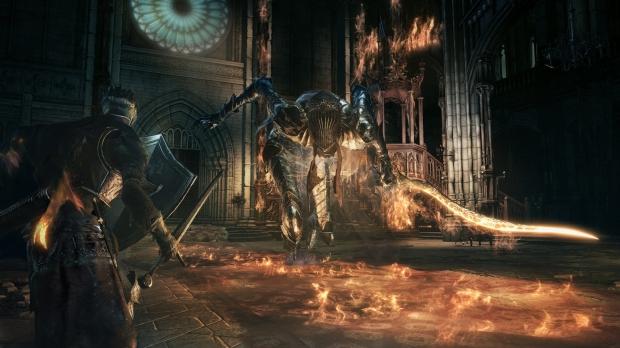 These words from the grandfather of grim matches neatly with those he spoke back in November of last year:
"[Wanting to move on] isn't just limited to me, but From Software and myself together want to aggressively make new things in the future. The next title will be a game that was conceived while I was president. I believe that From Software has to create new things. There will be new types of games coming from us, and Dark Souls 3 is an important marker in the evolution of From Software."
The interview goes on to show how deeply involved Miyazaki is with his projects, and even delves into where he gets his inspirations. Whatever From Software is working on next, you can expect it to be completely authentic with the signature pieces of Miyazaki's mind and soul blended in. That's Miyazaki's way, and don't expect him to change it any time soon.
Some speculate that one of the "new projects" include a return to the Armored Core series, but nothing's been confirmed so far. However, we do know that at least one of From Software's new titles will be on PlayStation VR, and released in 2017. The tidbit was spotted on one of the studio's recruitment videos.
Souls fans still have a bit more content coming their way before the grave is closed forever. Miyazaki says that Dark Souls 3's anticipated DLC packs will be released autumn 2016 and early 2017 respectively, and that they'll follow the path of other DLC with new areas, items, quests, characters and more.
As someone who's been utterly transfixed by every Souls game's beauty at nearly every turn, I don't know if Miyazaki can top his chef-d'oeuvre. But I certainly can't wait to see him try.