GALAX has officially revealed its new GeForce GTX 1080 HOF, which has a strikingly beautiful white PCB - oh, and some great overclock speeds, too.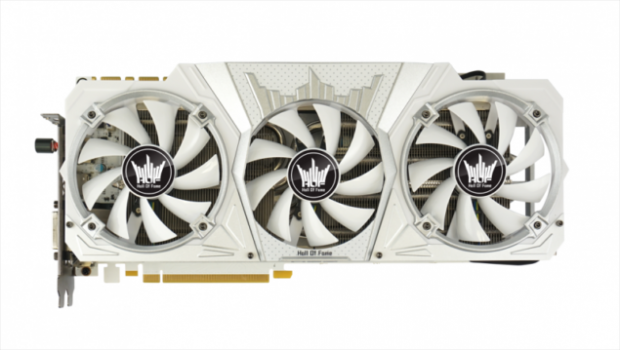 The new GALAX GeForce GTX 1080 HOF features the same 2560 CUDA cores, 8GB of GDDR5X RAM at 10GHz and the same display output connectivity as the GeForce GTX 1080 Founders Edition, but has some great overclocks on the GP104 GPU.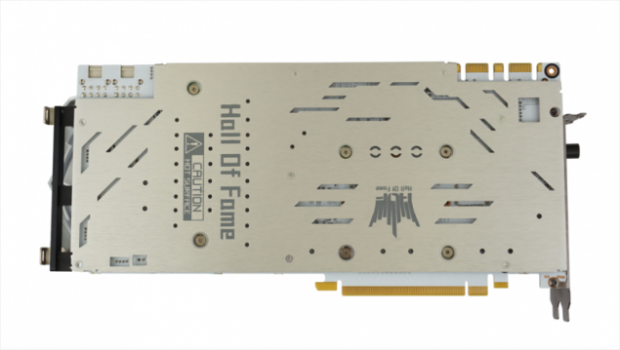 GALAX has ramped up the GPU to 1809/1961MHz for Base/Boost clocks, respectively. GALAX says that it has a 180W TDP, even though it has 8+8-pin PCIe power connectors. GALAX provides dual BIOS capabilities, so you can flash back to a previous BIOS if your overclock goes horribly wrong, too.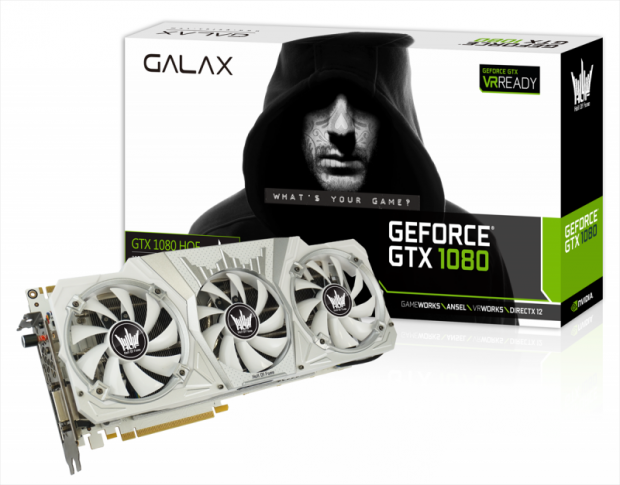 As for cooling, GALAX never disappoints, providing their GTX 1080 HOF with a triple-fan cooler - taking up three slots in your PC, too. We are hoping to get our hands-on the GALAX GeForce GTX 1080 HOF very soon.