Rumors of a sniper-healer hybrid class in Overwatch have been bandied about for some time, and now we have what might be the first concrete evidence of it.
On the official Overwatch Twitter account, Blizzard has "leaked" the prototype design for said class' weapon, which appears to be some kind of hybrid of a traditional(ish) sniper rifle and a healing staff not unlike Mercy's. Biotic field devices like Soldier 76's are shown as well, though exactly how they'd be implemented is unclear. From this, it can be assumed that either you switch between heal and fire modes, or the staff functions sort of like an underbarrel grenade launcher, except it heals. Either way, it's likely the healing functionality has some serious range to accommodate the sniper playstyle.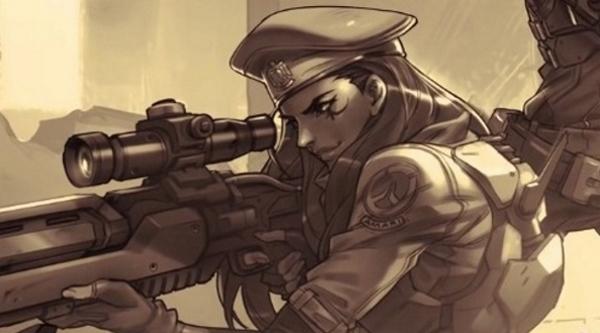 As for who will use the weapon, currently rumored characters include Sombra, a mysterious cloaked figure, and Pharah's mother, Ana Amari, a decorated sniper (pictured above).